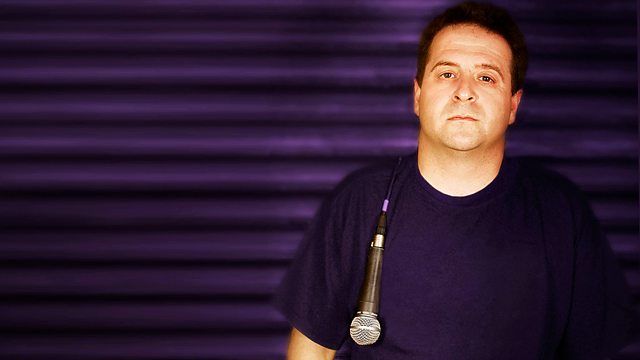 Mark Thomas: Bravo Figaro
Mark Thomas' award-winning show about his opera-loving father and their relationship. The story of how Mark came to book Royal Opera House singers in his parent's bungalow.
Not many South London builders play Opera at work but Mark Thomas' father did. A rough sometimes violent man who swore 'like Cleo Laine with Tourettes', took enormous pride in being working class and yet developed a passion for opera. When he became ill with
Progressive Supranuclear palsy - PSP, a degenerative disease leading to paralysis and dementia this giant in Mark's life was reduced to a bed -ridden dependent almost totally unable to communicate with his family. Mark decided to get Royal Opera House singers to perform in his parent's bungalow as a gift to his father. This show is the story of that performance and the lives of his family leading up to it.
This is a moving but very funny testament to the love between father and son and the ambiguous relationships we all have with our parents.
This recording was of a live performance of the show at the Linbury Studio at the Royal Opera house
and features Mark Thomas, recorded interviews with his family and the live performance of Soprano Catherine May, Tenor Michael Bracegirdle and Pianist Jill Farrow.
The director of the stage show was Hamish Pirie and the Producer for Radio 4 is Alison Vernon-Smith.
Credits
| Role | Contributor |
| --- | --- |
| Performer | Mark Thomas |
| Singer | Catherine May |
| Singer | Michael Bracegirdle |
| Musician | Jill Farrow |
| Director | Hamish Pirie |
| Producer | Alison Vernon-Smith |