Main content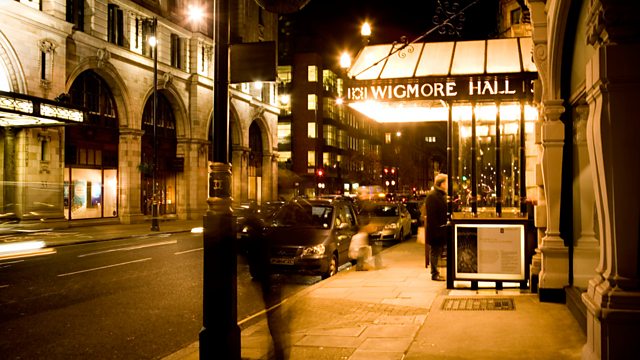 Tine Thing Helseth (trumpet), Kathryn Stott (piano)
Tine Thing Helseth performs arrangements and original works for the trumpet. Music by Tveitt, Hagerup Bull, Enescu, Graham Fitkin, Hindemith, Ravel, Sibelius, Falla and Weill.
Live from Wigmore Hall, London
Presented by Louise Fryer
The young Norwegian trumpet virtuoso Tine Thing Helseth has already become well-known for her imaginative and wide-ranging programming, and this Wigmore Hall concert is a characteristically eclectic mix of original works for the instrument and arrangements from the works of other composers, and includes the London premiere of new piece commissioned from Graham Fitkin.
Tveitt: Velkomne med æra
Hagerup Bull: Perpetuum Mobile
Enescu: Légende
Graham Fitkin: Helical Strake (London première)
Hindemith: Trumpet Sonata
c 8.15pm: Interval Music
c8.35pm:
Ravel: Kaddisch (from Deux mélodies hébraïques)
Sibelius: Songs from Op. 37 (arr. for trumpet)
Falla: 7 canciones populares españolas (arr. for trumpet)
Weill: Songs (arr. for trumpet)
Tine Thing Helseth (trumpet)
Kathryn Stott (piano).