Main content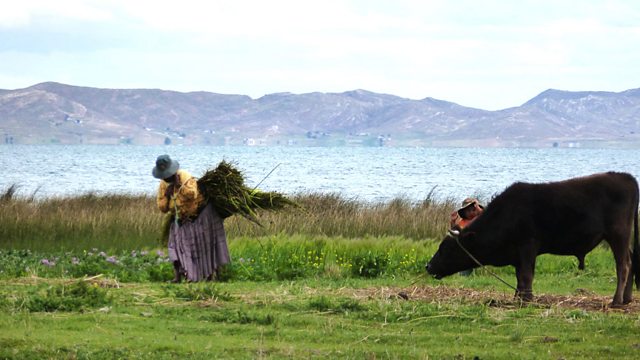 Episode 5
Lucy Duran visits Bolivia, listening to the panpipes of Lake Titicaca and the singing of the high Andes, as well as the world-famous band Los Masis.
As part of Baroque Spring, Lucy Duran presents the last of five programmes recorded in South America. Her journey ends with the iconic panpipes of Lake Titicaca, and the characteristic singing style of the high Andes in Bolivia. She celebrates new year in the world's highest capital city - La Paz - and records the world famous band Los Masis, in their home town of Sucre which is the town where Simon Bolivar declared Latin American independence. Producer James Parkin.
World Routes gets to the heart of Latin American Baroque in two of the continent's most musical nations. The programme makes exclusive recordings of music and musicians that date from the Baroque period, as well as other traditions that date from before or after the 16th and 17th Centuries.
After an extensive review of music-making in Paraguay, World Routes devotes the last two programmes in March to Bolivia. This week Lucy enjoys the traditional panpipes of Lake Titicaca at around 4000m above sea level, and further down the mountain, there's the Andean sounds of Bolivia's most celebrated group: Los Masis. They're based very close to the spot in Sucre where Simon Boliva declared independence for the continent.
Featured in...
This collection features our choice of musical highlights from across the globe.