Main content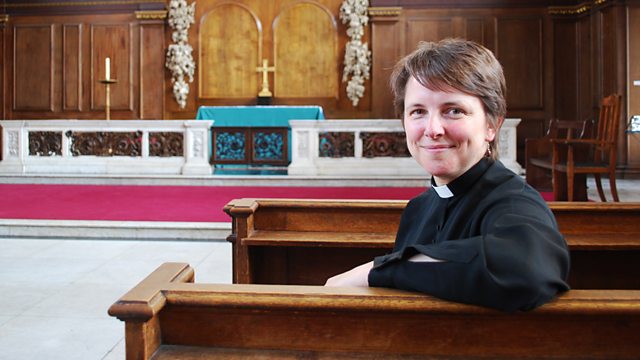 Lucy Winkett
Mary Ann Sieghart profiles Lucy Winkett, a former Canon of St Paul's, who many think could become the Church of England's first female bishop.
Mary Ann Sieghart profiles the Reverend Lucy Winkett, Rector of St James's Piccadilly, and a former Canon of St Paul's Cathedral in London. Many inside the Church see her as favourite to become the first female bishop of the Church of England, if the rules change.
Lucy Winkett read history at Cambridge before studying theology, and then trained as a soprano at the Royal College of Music for a year, even though she'd already decided to enter the priesthood. She uses her musical and creative side in her ministry, too, and has been known to burst into a rendition of Aretha Franklin's Natural Woman while playing the piano after morning service.
Her appointment to St Paul's was controversial at the time and was initially tough for Lucy Winkett. Some couldn't accept the presence of a woman priest, and refused to take communion from her. But today her supporters are, it seems, many.
Producer Fiona Leach.
Last on
Broadcasts