Main content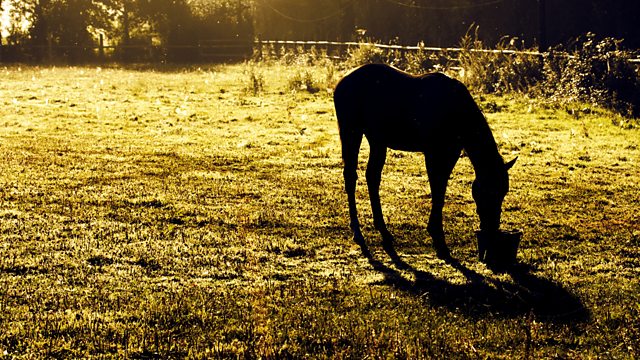 Jack Shaefer - Shane
4 Extra Debut. Homesteader Marian is caught between her dependable husband, and a mysterious stranger she is relying on. Stars Joshua Stamberg.
Jack Shaefer's classic western novel is adapted by Frances Byrnes.
A mysterious horseman, all dressed in black and wearing a six shooter, rides into an isolated valley in Wyoming. Call me Shane, he says. He's a skilled gunslinger, and soon finds himself drawn into a conflict between homesteaders Marian and Joe Starrett and ruthless cattle baron Fletcher, who wants to force the Starretts off the land. Marian is caught between the strong, dependable husband whom she loves, and the lean, handsome stranger whom she needs if she's to save her family.
Recorded by Mark Holden
Post production by Nigel Lewis
With music by Fernando Macias-Jimenez
Produced and Directed by Kate McAll
The Oscar winning film 'Shane' starred Paramount idol Alan Ladd in the title role, with Jean Arthur as Marian and Van Heflin as Joe.
Although the story of 'Shane' is fictional, elements of it are based on the 1892 Johnson County War between the small settlers in Wyoming and the bigger, wealthier ranchers.
Photo of Alan Ladd with his son David on the film set of Shane.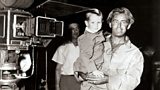 Producer Kate McAll met Alan Ladd's son David in Los Angeles when recording the radio production of Shane. This photo shows David with his father on the film set.
Credits
| Role | Contributor |
| --- | --- |
| Shane | Joshua Stamberg |
| Marian Starrett | Jennifer Westfeldt |
| Joe Starrett | Jeff Mash |
| Bobby | Finley Jacobsen |
| Actor | Gordon Clapp |
| Actor | Rod McLachlan |
| Writer | Frances Byrnes |
| Producer | Kate McAll |
| Director | Kate McAll |