Main content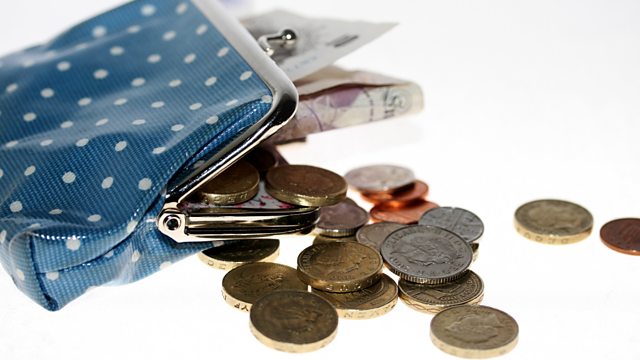 Pension savers; the listener who took on HSBC; loyalty cards
People who have saved up for their own pension through a work or personal scheme can take out more money, the listener who took on HSBC wins £65,000, and a review of loyalty cards.
People who have saved up for their own pension through a work or personal pension can take more of their money out of the fund after changes introduced this week. The people affected have a fairly large pension pot - more than £50,000 - and have decided not to convert it into a pension for life - an annuity. Instead they keep the fund invested usually in a self-invested personal pension or SIPP and draw money down from it. This week's changes mean people potentially could raise their income by a fifth. But is it a good idea?
A Money Box listener has won more than £65,000 from HSBC after it sold her the wrong investments and then delayed for nearly a year before implementing her instructions to move her money. Hazel Appleyard was 75 when she inherited £450,000 after her husband died. She took advice from HSBC. But it acted against her instructions and she lost a lot of money. She went to the Financial Ombudsman but when it recommended a settlement of less than half her losses she decide to act. Hazel's lawyer got the settlement using 'no win, no fee' rules which ensured she would pay nothing even if she lost. And if she won HSBC would pay all her lawyer's costs - including which were doubled because she had won. But from April 1st those rules change. Money Box explores the issues raised.
Stock markets around the world are doing well. And not just in the high growth developing countries. Even here with our moribund economy, the indexes that measure the value of companies on the London stock exchange are rising. And the biggest companies are paying investors healthy dividends as well. So why are equities doing so well? And what risks might you bear in mind?
Millions of us have loyalty cards - which gain us points for our spending which we convert into goods or services or sometimes into hard cash. Nectar cards and Boots Advantage Cards being two of the most popular cards. But are we getting a good deal from them in exchange for sharing our lifestyle data? An expert explains the best loyalty card schemes and do's and don'ts of using them.
Last on
Broadcasts