Main content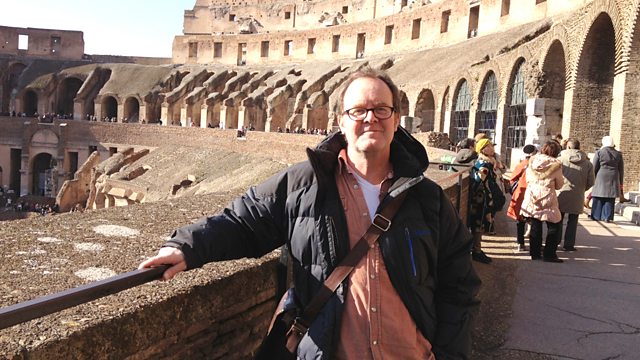 David Hendy considers the visceral impact of a stadium full of noisy humans, from the London Olympics to the Roman Colosseum.
'And the crowd roars...'
The London Olympics were a reminder of the barrage of sound that we noisy humans can make when we get together. Professor David Hendy of the University of Sussex travels to one of history's great amphitheatres - the ruins of the Roman Colosseum - to explain the power of the crowd: how it showed approval and what happened when it was displeased.
30-part series made in collaboration with the British Library Sound Archive.
Producer: Matt Thompson.
A Rockethouse production for BBC Radio 4 first broadcast in 2013.
Melvyn Bragg and guests assess the role that Rome has played in European civilization.
This programme contains geo-blocked content
There are some types of content where we are restricted from distributing overseas, usually because of sports rights.
When parts of a BBC radio programme are recorded or broadcast from an Olympic site, the live and on demand stream will be blocked to international audiences for the duration of that segment. International audiences will hear a message informing them of the rights restrictions in place.