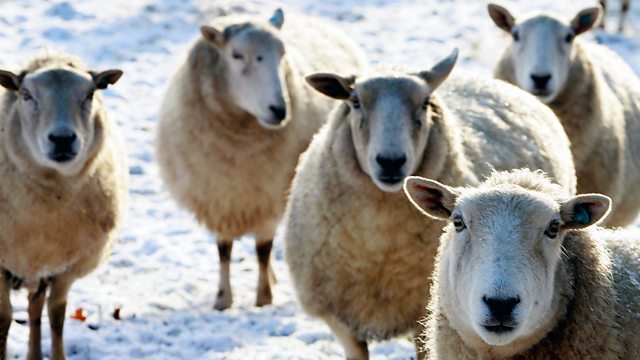 26/03/2013
Farmers in Northern Ireland are struggling in the worst snow to hit the country in a generation. John McAlister MLA says these conditions haven't been seen in 40 years.
Whilst Britain is lashed by blizzards, New Zealand is struggling with the worst drought in 30 years. The president of the Federated Farmers of New Zealand says the economy could face losses of up to $NZ 2 billion.
Rules governing what is and isn't built across the country, have changed. The new planning framework was introduced this time last year but today is the deadline for local councils to comply with the new rules. The Local Government Association says this is good news for local communities and will help rural economic growth.
Presenter Anna Hill. Producer Ruth Sanderson.
Last on
Eight things we've learned from 80 years of Farming Today