Main content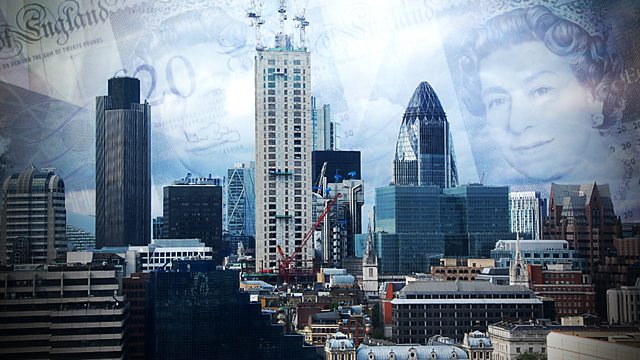 Inside the Bonus Culture
Former City analyst Geraint Anderson examines the story behind bankers' bonuses, from the Christmas hamper of pate and glace fruits to the million-pound payout.
Decades ago, bankers' bonuses might have been Christmas hampers containing paté and some glacé fruit. Then, the story goes, the Americans arrived in the City bringing with them the "eat what you kill" compensation culture, and the feast changed. Former City analyst Geraint Anderson offers his take on bonuses, asking bankers, historians, economists and a social anthropologist why they think this culture took such a deep hold on the City. He recalls annual battles to make sure his own payment was better than what his peers were getting, walking away with half a million pounds. His superiors were getting a lot more, the millions we read about in newspaper headlines. Tales of excess and expert analysis are combined in this City portrait; and, as politicians in Brussels try to impose strict caps on bonuses, Geraint asks - how will the bankers of tomorrow be paid?
Producer: Chris Ledgard.