Main content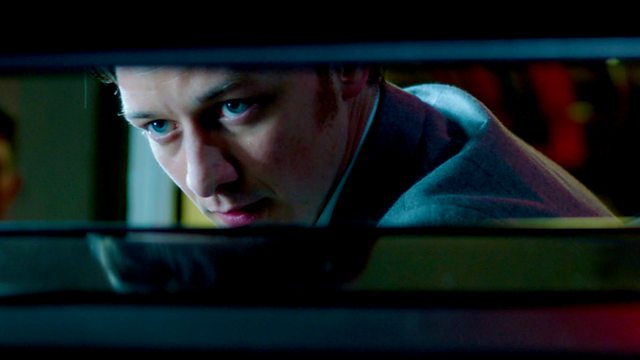 Danny Boyle's Trance, Gillian Lynne, The NHS in a Day
John Wilson with a review of Danny Boyle's film Trance, plus choreographer Gillian Lynne, TV series The NHS in a Day, and films that arrive in cinemas years after they were made.
With John Wilson.
Danny Boyle - director of Trainspotting, 28 Days Later and Slumdog Millionaire - this week releases his first film since his Olympic opening ceremony last year. In Trance, starring James McAvoy, Rosario Dawson and Vincent Cassel, an art auctioneer who has become mixed up with a group of criminals, joins up with a hypnotherapist to recover a lost painting. Mark Eccleston reviews.
Keeping Britain Alive: The NHS in a Day is a new eight part series filmed over on one day across the NHS. The programme aims to highlight the increasing demands that the service faces and how these have changed since its inception 70 years ago. Executive producer Amy Flanagan and director Shona Thompson discuss the challenges involved in the production.
Choreographer Gillian Lynne is to receive a Lifetime Achievement Award at this year's Laurence Olivier Awards. Her long career includes dancing for George VI, choreographing Yentl and Man of La Mancha, along with two of Andrew Lloyd Webber's greatest successes - Cats and Phantom of the Opera. She argues that reality TV casting shows are harming musical theatre, and reveals why, at the age of 87, she is still working with no plans to retire.
As 12 In A Box, starring Miranda Hart, arrives in cinemas seven years after it was made, Andrew Collins considers the other films that have been delayed due to unforeseen circumstances.
Producer Dymphna Flynn.
Last on

Chapters
Trance

Mark Eccleston reviews Trance.

Duration: 04:42

Gillian Lynne

Interview with choreographer Gillian Lynne.

Duration: 10:40

Keeping Britain Alive: The NHS in a Day

Interview with executive producer Amy Flanagan and director Shona Thompson.

Duration: 09:09

Delayed films

Andrew Collins considers the films that have been delayed due to unforeseen circumstances.

Duration: 03:11

Gillian Lynne

Choreographer Gillian Lynne with John Wilson in the Front Row studios.

Broadcast