Main content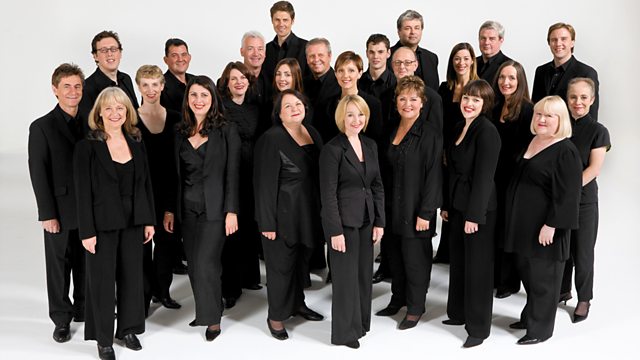 Live from St George's, Bristol, a concert in which the BBC Singers and St James's Baroque perform sacred music by Bach for Good Friday concludes with the St Mark Passion.
Live from St George's, Bristol
Presented by Tom Service
The BBC Singers, with St James's Baroque, conducted by David Hill present a concert of sacred music for Good Friday.
J S Bach: St Mark Passion (BWV 247)
St James's Baroque
BBC Singers
David Hill (conductor)
Concluding Baroque Spring on Radio 3 and this week's Bristol Baroque Festival at St George's, the BBC Singers and period-instrument band St James's Baroque present a programme of music by that father-figure of the Baroque period: J S Bach himself. On this most solemn day of the church year, the first half of the concert presents two pieces intended for funerals. The 'Actus Tragicus' is one of Bach's earliest cantatas, with texts, from both the Bible and the works of Luther, which quote two of the final utterances of Christ from the Cross. 'Jesu, meine Freude', one of the most striking of all Bach's choral works, with an extraordinary symmetrical mirror-structure, was composed in 1723 for the funeral of the wife of the Leipzig Postmaster, and explores the idea of Christ freeing mankind from sin and death.
After the interval, one of the most intriguing of all Bach's works - the incomplete torso that is his setting of the Passion according to St Mark. Far less well-known than its mighty companions the St John and St Matthew Passions (after its last performance in 1744 much of the score disappeared, with just the libretto giving a full picture of what has been lost), the surviving music shows this to be a tantalising masterwork by one of the greatest composers of the 18th century.
More episodes
Next
You are at the last episode