Main content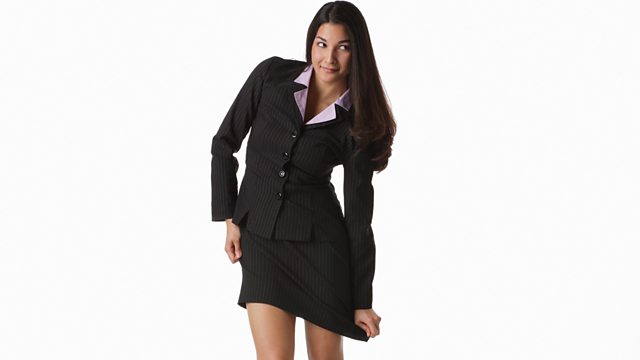 Emma Brockes; Kate Schermerhorn; the makeover
Jane Garvey asks if we're making too much of the makeover, talks to journalist Emma Brockes about her mother's gun, and discusses a Scottish project taking teachers into prisons.
Jane Garvey asks if we're making too much of the makeover; journalist Emma Brockes reveals her mother's secret past and why she inherited her gun; we visit a Scottish project taking teachers into prisons; film maker Kate Schermerhorn asked couples for their tips on making marriage work, then turned the camera on her own disintegrating relationship; and the campaign to give Mary Barbour a statue.
Chapters
Teacher training in Scotland to support kids with family in prison

Grace Vickers and Sarah Roberts on the project to help teachers and pupils.

Duration: 11:42

Mary Barbour

Ex MP Maria Fyfe on her campaign for a statue of the former Scottish Labour activist

Duration: 05:52

Emma Brockes

The journalist and writer on the story of her mother who grew up in South Africa.

Duration: 09:20

Kate Schermerhorn's film - After Happily Ever After

The film maker who spoke to many couples and discusssed her own marriage.

Duration: 08:05

The tyranny of glossy

Are we making too much of the makeover? With Victoria Smith and Kubi Springer.

Duration: 06:02

Teacher training in Scotland to support kids with family in prison

A new project in Scotland aims to help teachers who have children in their class affected by imprisonment. Trips to Edinburgh prison help staff understand what pupils face when seeing their parents. The charity 'Families Outside' hopes that this will help them develop understanding about their home life and to tailor support packages for the children to help with their school work.

The Scottish Prisoner's Families Helpline 

 

 

Mary Barbour

Mary Barbour, was a Scottish political activist who lived in Govan, an area of Glasgow, in the early 1900s. She campaigned against steep rent rises during the First World War and paved the way for a law restricting the power of private landlords. She then became the first female Labour Councillor elected to Glasgow Town Council. Ex-Glasgow Labour MP, Maria Fyfe has launched a campaign to have a statue of Mary Barbour erected to acknowledge her place in Glasgow's history in time for the centenary of the rent strikes in 2015.

Red Skirts on Clydeside made in 1984 by Sheffield Film Co-op featuring Mary Barbour can be viewed at the Scottish Screen Archive.

 

 

Emma Brockes

Growing up in an English village, Emma Brockes knew very little of her mother's life before her. She knew Paula had grown up in South Africa and had seven siblings. She'd even heard mention of a trial. But most of the past was a mystery. After her mother's death Emma decided to investigate Paula's untold story and discovers a dark secret. Emma joins Jane to discuss documenting her journey in her new book.

Emma Brockes: 'She Left Me The Gun: My Mother's Life Before Me' is published by Faber and available now. It will be a Book of the Week on Radio 4 in April.

Kate Schermerhorn on what makes a good marriage

Film maker Kate Schermerhorn spoke to dozens of couples for her documentary After Happily Ever After and her top tips include "the end goal of marriage should not be forever. Forever should be made up of good days turned to good years turned to good decades."  But while making her film her relationship with her second husband began to break down and she turned the camera on their arguments. She talked to Jo Fidgen about what the process had been like.

Business Makeovers

The 'business makeover' is now an established step on the power ladder for ambitious women and make-up companies are jumping on the band wagon.  Bobbi Brown has recently started working with Dress for Success (which helps unemployed women get back to work with a transformative makeover) and L'Oreal offers to help raise women's self-esteem following breast cancer or anorexia.  Are we making too much of the makeover? Victoria Smith, who writes a blog called glosswitch and Kubi Springer, who runs a marketing company to help people brand themselves discuss.