Main content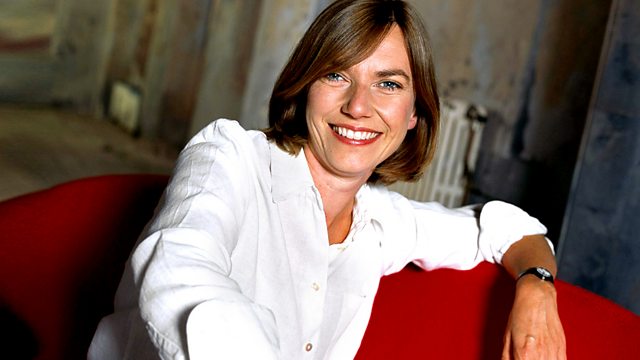 Verdi 200 - I masnadieri
Louise Fryer presents Verdi's I masnadieri (The Bandits), the only opera he wrote for London, in a Venice production under Daniele Rustioni. Plus motets for Holy Week.
Giuseppe Verdi only wrote one opera specifically for London: 'I masnadieri' - 'The Bandits'. Based on a play by the great German dramatist Friedrich Schiller, no less, it had a triumphant premiere with the famous soprano Jenny Lind as the heroine before an audience led by Queen Victoria... and it's flopped ever since. Here's your chance to find out whether that fate is deserved, in a production from the Fenice Theatre in Venice.
Presented by Louise Fryer. Plus, after the opera, motets for Holy Week by J S Bach's predecessors in the job of Cantor at St Thomas's church in Leipzig - as part of Radio 3's Baroque Spring.
Thursday Opera Matinee: Verdi 200
Verdi: I masnadieri
Carlo, elder son of Count Massimiliano ..... Andeka Gorrotxategui (tenor),
Amalia, his beloved ..... Maria Agresta (soprano),
Francesco, Carlo's wicked younger brother ..... Artur Rucinski (baritone),
Massimiliano, Count Moor ..... Giacomo Prestia (bass),
Arminio, the Count's servant ..... Cristiano Olivieri (tenor),
Rolla, a bandit ..... Dionigi D'Ostuni (baritone),
Moser, a priest ..... Cristian Saitta (bass),
La Fenice Chorus and Orchestra,
Daniele Rustioni (conductor).
4.05pm
J Schelle: Christus ist des Gesetzes Ende
BBC Singers,
Conductor David Hill,
Stephen Farr (organ).
Johann Kuhnau: Tristis est anima mea
BBC Singers,
Conductor David Hill.