Main content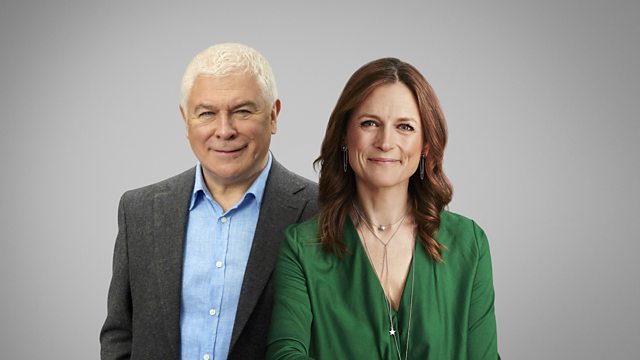 Jean-Marc Luisada, Pedro Reyes, John Coxon
Presented by Sean Rafferty. With live music from pianist Jean-Marc Luisada and artist Pedro Reyes, plus poetry for Radio 3's Baroque Spring season read by Dominic West.
Sean Rafferty's guests include acclaimed French pianist Jean-Marc Luisada, visiting the UK for a recital at Kings Place. He'll be performing live in the In Tune studio. Artist Pedro Reyes and guitarist John Coxon vist the studio to discuss a new exhibition of musical instruments created from firearms and to perform live. Also today, as part of BBC Radio 3's Baroque Spring season celebrating Baroque music and culture, actor Dominic West (The Wire, The Hour) reads poetry from the period at 5.30.
Today: To Daffodils by Robert Herrick
Main headlines are at 5pm and 6pm.
In.Tune@bbc.co.uk
@BBCInTune.
Music Played
Interview: Pedro Reyes & John Coxon

Dominic West reads To Daffodils by Robert Herrick

Interview: Jean-Marc Luisada

Feature: Life & Death at Pompeii and Herculaneum at the British Museum