Main content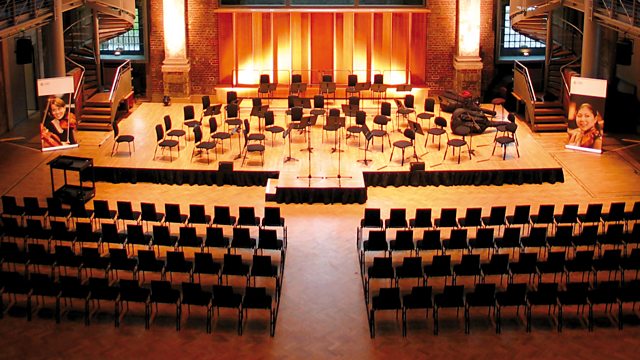 Fiona Talkington introduces Roman Simovic (violin) leading the LSO String Ensemble in a live concert at LSO St Luke's in London. Schoenberg. Verklarte Nacht. Tchaikovsky: Serenade.
LSO St Lukes, the converted Hawksmooor church in Old Street just a few hundred north of the Barbican Centre, first opened its doors ten years ago. Serving as an education centre and rehearsal space for the London Symphony Orchestra, as well as a live performance venue, it has also played host to the Radio 3 Lunchtime Concert right from the start.
This week, four live broadcasts mark that anniversary, continuing today with the LSO String Ensemble, directed by the orchestra's leader Roman Simovic, in two great masterpieces of the string orchestra repertoire.
LSO String Ensemble
Roman Simovic (violin/director)
Schoenberg: Verklarte Nacht
Tchaikovsky: Serenade
Presented by Fiona Talkington
LSO St Luke's Tenth Birthday Festival.