Main content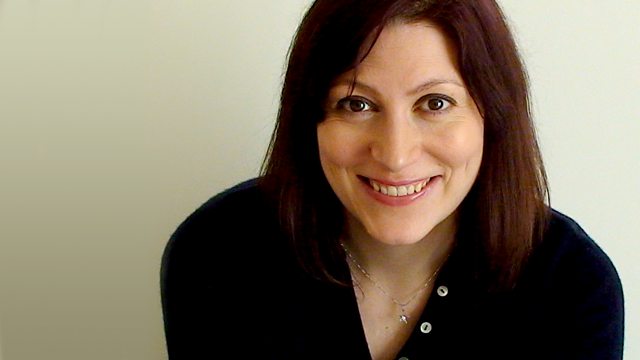 Natalie Haynes' Back to School
Natalie Haynes relives the highlights and horrors of our school years. Featuring Bleak Expectations, The Jason Byrne Show, The Burkiss Way, Clare in the community, and more.
Former school teacher, then stand-up and now writer and broadcaster Natalie Haynes relives the highlights and horrors of school days, courtesy of the BBC archive:
* Bleak Expectations
Series 1 (1/6) A Childhood Cruelly Kippered:
Mark Evans's Dickensian spoof reveals the downward spiral of young Pip Bin's life. Stars Richard Johnson, Anthony Head, Celia Imrie and Geoffrey Whitehead. From August 2007.
* The Jason Byrne Show
Series 1 (1/6) Education:
Award-winning Irish comedian Jason Byrne takes aim at the world of classrooms, teachers and school-bullying. With guest Ivan Brackenbury. From July 2008.
* The Burkiss Way
Series 2 (9/13) Skive from School the Burkiss Way:
Can 'Moses Minor' lead the boys of Greyfriars away from the clutches of their oppressors? Starring Fred Harris, Jo Kendall, Chris Emmett and Nigel Rees. From February 1977.
* Clare in the Community
Series 1 (6/6) Stage Fright:
The social worker and control freak's disgruntled husband Brian writes a play based on their marriage. Stars Sally Phillips and Alex Lowe. From December 2004.
* King Street Junior
Series 2 (9/10) Sports Day:
As both pupils and staff get in training, school headmaster Mr Beeston gets a cryptic note. Stars James Grout and Peter Davison. From March 1987.
* Hancock's Half Hour
Series 4 (15/20) The Old School Re-Union:
Surprises are in store as the lad heads back for prize-giving day at his old school. Stars Tony Hancock, Bill Kerr, Hattie Jacques, Sidney James and Kenneth Williams. From January 1957.
Producer: Mik Wilkojc
Made for BBC Radio 4 Extra and first broadcast in 2013.