Main content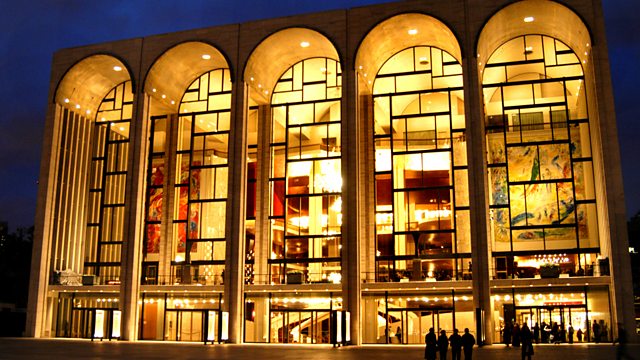 Verdi's La Forza del Destino
An historic performance of Verdi's La Forza del Destino given at the Met in 1977 with Leontyne Price, Placido Domingo, Rosalind Elias and Cornell MacNeil. James Levine conducts.
Two of the great operatic singers of our times star in this historic 1977 performance from the Met's archive of Verdi's La Forza del Destino. Both Leontyne Pryce and Placido Domingo are at the peak of their careers as they take the roles of the ill-fated lovers Leonora and Don Alvaro in Verdi's tragic tale of love, divided loyalties, revenge and death.
Leonora.....Leontyne Price (soprano)
Preziosilla.....Rosalind Elias (mezzo-soprano)
Don Alvaro.....Placido Domingo (tenor)
Don Carlo.....Cornell MacNeil (baritone)
Fra Melitone.....Renato Capecchi (baritone)
Padre Guardiano.....Martti Talvela (bass)
Chorus and Orchestra of The Metropolitan Opera, New York
James Levine, conductor.