Main content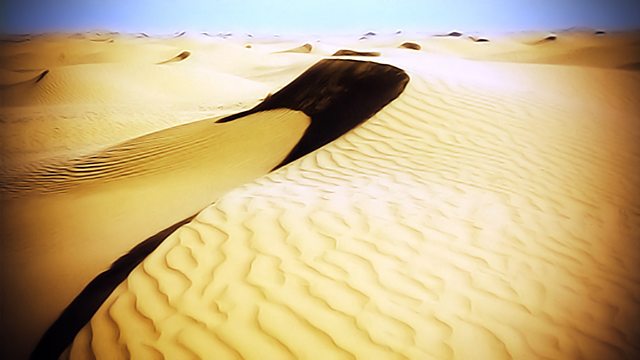 Studio in the Sand
Robin Denselow hears the music of refugee camps of the Saharawi people in Algeria and follows efforts to bring their forgotten plight to international attention with a new studio.
Foreign correspondent and music journalist Robin Denselow travels to the refugee camps of the Saharawi people in Algeria who were displaced from Western Sahara following land dispute war with Morocco. The Saharawi have been living in the camps for over twenty years, with their young people knowing nothing except life in the camps, where there is little chance of employment or escape. The music of the Saharawi is not as well known as that of neighbouring Mali, but is a powerful expression of their culture, and their desire to return home to the land from which they were displaced, a land whose landscapes and animals many younger Saharawi have never seen and can only dream about in the lyrics and chords of their music. The Saharawi are Muslim, but unlike in other parts of the region, here the women play a lead role in politics and music.
Robin speaks to the Prime Minister and the Minister of Culture in the camps about the forgotten struggle of the Saharawi whose plight has vanished off the international agenda, and about the role that their music plays to carry the story of their plight, as well as the haunting energy of their music, to an international audience. Sandblast is a charity run by Danielle Smith and a group of British sound engineers who are setting up recording studios within the refugee camps in order to train musicians in how to produce recorded music which can then be exported to an audience which would otherwise never get to hear its very particular note. Robin follows this initiative as the first trainees learn the ropes in the Studio in the Sand, speaking to trainers and new recruits and hearing electrifying first concerts.
Produced by Victoria Shepherd
A Somethin' Else production for BBC Radio 4.