Main content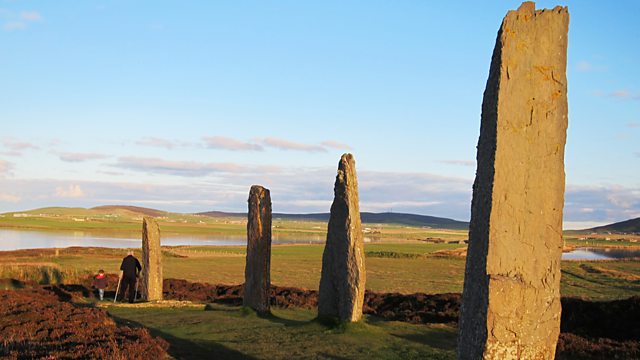 Humans learn to control sound for rituals with impressive monuments. David Hendy hears bizarre effects while beating a drum in Orkney.
Orkney's Neolithic sites feel like theatre stages, encouraging us to move through them in unfamiliar ways. If the people noticed striking sound effects, they must have been tempted to exploit them. But exploit them how, exactly?
Were these the kind of places where our ancestors came to make a spectacular din - or places where they came in search of silence and sensory deprivation?
Professor David Hendy of the University of Sussex explores the ritualistic use of sound.
30-part series made in collaboration with the British Library Sound Archive.
Producer: Matt Thompson.
A Rockethouse production for BBC Radio 4 first broadcast in 2013.