Main content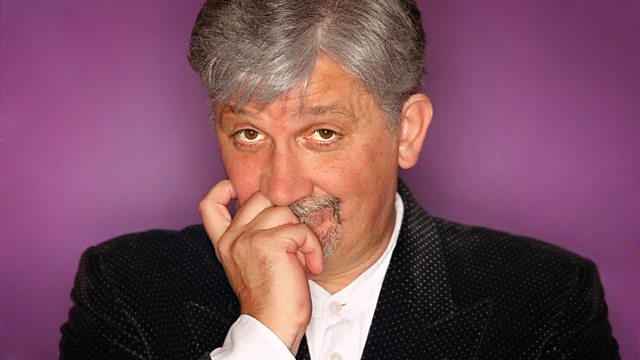 24/03/2013
Russell Davies salutes recently departed bandleader Kenny Ball, sends 80th birthday greetings to songwriter Dave Frishberg, and remembers guitar pioneer Eddie Lang.
Tributes to three contrasting musicians are the order of the day. First, a salute to the recently-departed Kenny Ball opens the show with one of Kenny's vocal hits 'So Do I', written by the German team of Theo Mackeban and Hans Fritz Beckman, with English lyrics supplied by Ian Grant; and after we hear Nat King Cole's 'Let There Be Love' (lyric by Ian Grant, music by Lionel Rand) which Russell notes charted contemporaneously in the summer of 1962 with The Kenny Ball Jazzmen's hit, we hear Tony Martin's version of an earlier 'So Do I', a Burke and Johnston film song which Bing Crosby sang on screen in the 1937 hit movie 'Pennies From Heaven'. Russell follows this with a tribute, on the occasion of his 80th birthday, to pianist and songwriter Dave Frishberg, with a string of Frishberg compositions, beginning with 'My Attorney Bernie' in Blossom Dearie's famous version.
Russell then introduces Rita Moreno's version of Frishberg's 'Blizzard of Lies' and Dave's own performance of 'Do You Miss New York'. In between, we get a chance to hear him in the role of accompanist to the great Jimmy Rushing on 'I Surrender Dear'. An even bigger birthday as British-born pianist Marian McPartland's 95th is marked with an excerpt from her New York 85th party with Curtis Stigers singing 'But Not For Me', and Russell goes on to play 'If Love were All' from a 1950s Helen Merrill date in which Marian participated. Finally, the 80th anniversary of the untimely death of the great jazz guitar pioneer and Bing Crosby's accompanist Eddie Lang gives Russell the chance to illustrate Eddie's artistry accompanying three very different singers: Bing, Bessie Smith and, with regular associate Joe Venuti, Cliff 'Ukulele Ike' Edwards.