Main content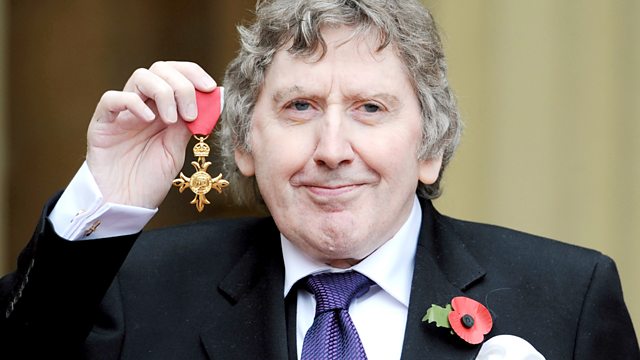 A famous African author, a plotter against Hitler, a horror writer, an actor and an illustrator
Matthew Bannister remembers Nigerian author Chinua Achebe, anti-Hitler plotter Ewald von Kleist, horror writer James Herbert, actor Frank Thornton and illustrator Barbara Firth.
Matthew Bannister on:
Nigerian author Chinua Achebe.
Ewald-Heinrich von Kleist, thought to be the last surviving member of the 20th July plot against Adolf Hitler.
The actor Frank Thornton - who had a varied stage career but was best known as Captain Peacock in the TV sitcom Are You Being Served.
James Herbert, the best selling author of horror stories like The Rats and The Fog.
And the children's book illustrator Barbara Firth, who enchanted both parents and children with her work on "Can't You Sleep Little Bear".
Chinua Achebe
Matthew spoke to the author and playwright Caryl Phillips.
Born 16 November 1930; died 21 March 2013 aged 82.
Frank Thornton
Last Word spoke to the actress June Whitfield, to actor Jimmy Perry and to his agent David Daly.
Born 15 January 1921; died 16 March 2013 aged 92.
James Herbert
Last Word spoke to his friend the crime writer Peter James and to Dr Jayne Steel, senior lecturer at Lancaster University.
Born 8 April 1943; died 20 March 2013 aged 69.
Barbara Firth
Matthew spoke to her publisher at Walker Books, David Lloyd.
Born 20 September 1928; died 18 February 2013 aged 84.
Terry Lightfoot
Born 21 May 1935; died 15 March 2013 aged 77.
Ewald-Heinrich von Kleist
Last Word spoke to the journalist and historian Dan van der Vat.
Born 10 July 1922; died 8 March 2013 aged 90.