Main content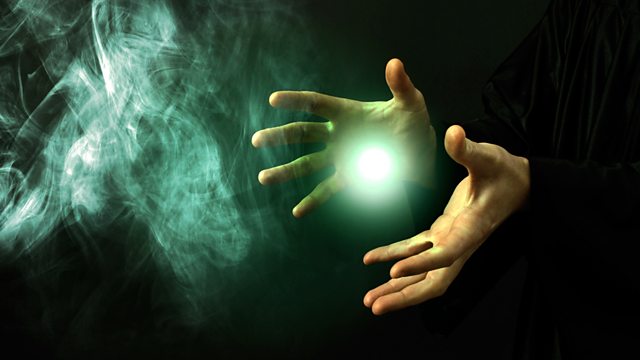 Junior Wizard Rincewind orders an egg and cress sandwich at the Beginning of Time. Discworld adventure starring Mark Heap.
Eric has summoned a demon and wished to meet the most beautiful woman in the world. Unfortunately, this lands him in a wooden horse in the middle of a rather famous siege.
Fortunately, he is accompanied by junior wizard Rincewind, and his indefatigable Luggage.
Terry Pratchett's many Discworld novels combine a Technicolor imagination with a razor sharp wit, especially when he rewrites Faust as spotty teenage demonologist Eric.
Rincewind ..... Mark Heap
Death ..... Geoffrey Whitehead
Eric ..... Will Howard
Lavaeolus ..... Rick Warden
Elenor ..... Christine Absalom
Sergeant ..... Ben Crowe
Demon King Astfgl ..... Nicholas Murchie
Creator ..... Robert Blythe
Adapted in four parts by Robin Brooks.
Director: Jonquil Panting
First broadcast on BBC Radio 4 in 2013.