Main content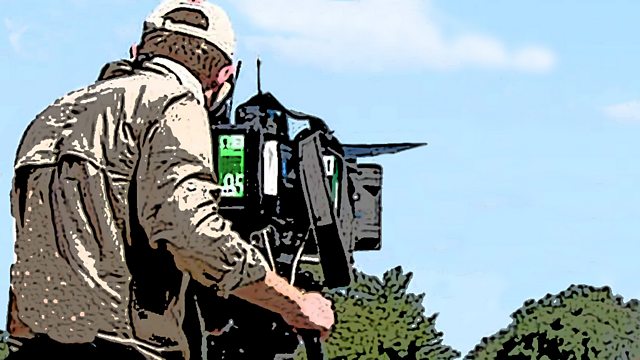 Shooting Animals
Joseph Millson stars in Guy Browning and Tom Mitchelson's comedy about a wildlife crew attempting to film a documentary about baboons with a presenter with a baboon phobia.
by Guy Browning and Tom Mitchelson
Ben ..... Joseph Millson
Fran ..... Emily Joyce
Rob ..... Ian Kirkby
Helga ..... Samantha Dakin
Jabari ..... Ivanno Jeremiah
Richard ..... Ben Crowe
Produced by Sally Avens
A wildlife documentary crew attempt to break in a new presenter who is intent on keeping as far away from the wildlife as possible. Whilst the camera is pointed at the wildlife we're more busy watching the antics of the crew and it's eerie how their behaviour echoes that of the animals.
Writers: Guy Browning and Tom Mitchelson met when Guy Browning was looking for the lead actor in his film 'Tortoise in Love'. Tom was perfect for the part of a lovelorn gardener and following the success of the film the two decided to try working together on a project for Radio. Guy Browning wrote the How To.. column in The Guardian from 1999-2009. Before that he wrote about office politics and social climbing.His books collecting his Guardian columns, Never Hit a Jellyfish with a Spade and Never Push When it Says Pull, were bestsellers. His work has been translated into eight languages. His series for Radio 4, include (Small Talk - 2003) and Weak at the Top ran for two series in 2005/6 starring Alexander Armstrong. He combines this with a career as a serious business writer.
Tom Mitchelson is a writer, actor and broadcaster. He has been sent on various missions by the Daily Mail - sleeping rough in Gatwick Airport, living as a woman for a week and investigating gold diggers. (There is a course available to help you spot them, at #2,500 per day.). Tom has also written comedy material for Ned Sherrin, Griff Rhys Jones and Jeremy Vine. He co-edited Matthew Parris' Scorn and co-wrote the Radio 4 sitcom, Electric Ink.
Cast: The cast includes Joseph Millson as out of his depth presenter Ben. Joseph is currently starring in Holby City but as at home at the RSC, in musical theatre and as a firm favourite on CBBC. Emily Joyce plays producer 'time is money' Fran. Emily is best known for the comedy series My Hero.
Last on
Broadcast