Main content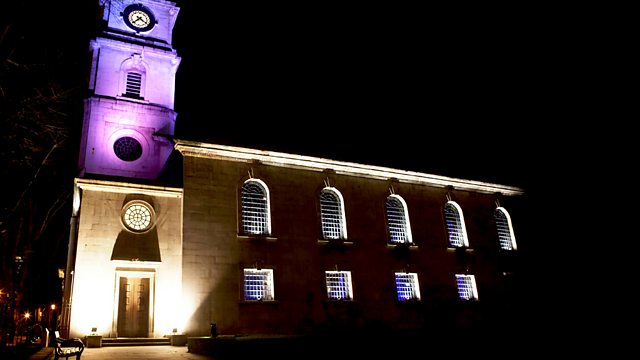 The Vienna Piano Trio in a conert given at LSO St Luke's in London. Haydn: Trio in C, H XV 27. Beethoven: Allegretto B flat, WoO 39. Ravel: Piano Trio.
Vienna Piano Trio at LSO St Luke's.
The Vienna Piano Trio perform at LSO St Luke's as part of their residency their last year, playing two works by composers with strong Viennese connections, as well as Ravel's famous trio.
Haydn dedicated his Piano Trio in C to a talented amateur pianist, Therese Bartolozzi, which may explain the tricky piano part. Beethoven wrote his Allegretto in B flat for the ten-year-old daughter of an acquaintance - dedicating it to his "little friend" as "encouragement in pianoforte playing". Ravel's Trio was written as the clouds of the First World War were gathering over Europe and although composition was at first slow, the outbreak of war in August 1914 spurred on Ravel to finish the work quickly so that he could enlist in the army.
Haydn: Piano Trio in C major, HobXV/27
Beethoven: Allegretto B flat major, WoO 39
Ravel: Piano Trio
Vienna Piano Trio:
Bogdan Božovic (violin)
Matthias Gredler (cello)
Stefan Mendl (piano).