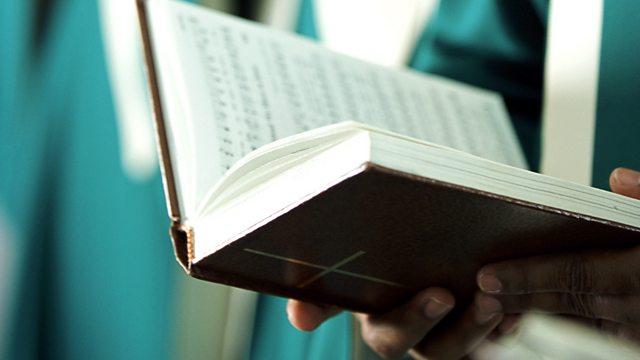 12/03/2013
A space for spiritual reflection with a bible reading, prayer and a range of Christian music.
Theme: The wilderness sings
Led by the Revd Andrew Martlew.
I heard the voice of Jesus say (Kingsfold)
Isaiah 35 : 1-7, 10
With joy you will draw water (Thompson)
Hail to the Lord's Anointed (Cruger)
With the Bradford Catholic Girls' Choir
Director of Music: Tom Leech.
Organist: Jeffrey Makinson.
This morning the service comes live from Emmanuel Church Didsbury, the home of the Daily Service.
Last on