Main content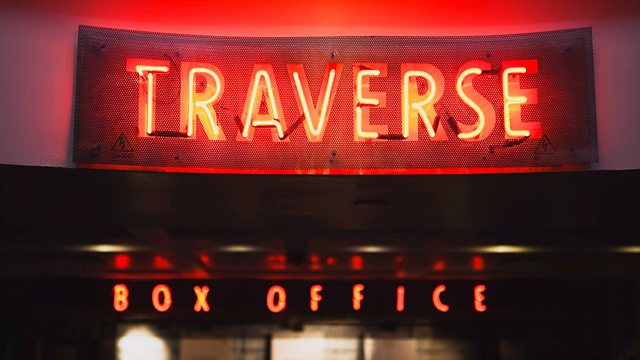 50 Years of the Traverse Theatre
Joyce McMillan marks the 50th anniversary of the Traverse Theatre, Edinburgh's leading venue for new Scottish and international drama.
Joyce McMillan marks the 50th anniversary of the Traverse Theatre, Edinburgh's powerhouse of new, Scottish and international drama.
The Traverse is one of the two most important theatres for new writing in Britain (the other being the Royal Court). It was founded by the artist Ricard Demarco, publisher John Calder and producer Jim Haynes, to provide 'the fringe all year round'.
In a tiny first floor room in what had been a brothel seats were arranged on either side of the acting space. Terry Lane, the first artistic director, thought this was 'traverse' rather than 'transverse'. He realised his mistake but it was too late - the name stuck, through moves to larger premises in the Grassmarket, then the purpose-built, twin auditoria complex it occupies today.
On the second night Colette O'Neil was stabbed onstage. Ever since the theatre's work has been dangerous and intense. It has nurtured major playwrights, such as Gregory Burke, David Greig and Liz Lochhead. The roster of its actors is extraordinary - Robbie Coltrane, Tilda Swinton, Alan Cumming and Siobhan Redmond . Artistic Directors include Max Stafford-Clark, Jenny Killick and Orla O'Loughlin. The theatre constantly develops new writing, acting and directorial talent: it celebrated its 50th birthday with 50 new, 500 word plays.
Joyce McMillan 'The Scotsman's' Political Columnist as well as Theatre Critic, has been reviewing Traverse shows for three decades. She interviews several of these writers, directors and actors. The programme includes location recordings and excerpts from famous productions.
Joyce considers, too, the role of the theatre in the light of recent developments, such as the founding of the National Theatre of Scotland, and the possibility of independence.
Producer:Julian May.
Last on
Broadcast