Main content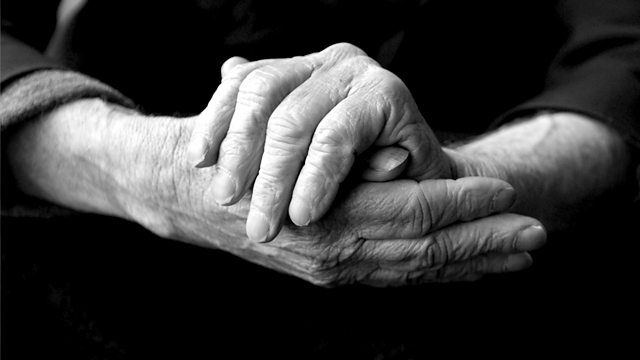 The Startling Truths of Old World Sparrows
Fiona Evans's drama weaving real-life interviews with three elderly people into one fictional day, with performances by child actors.
by Fiona Evans
We swoop into the lives of Rhoda, Stan and Ron as the action inter-cuts between three houses in the same street on a freezing, snowy day. When there's a power cut each person is faced with their worst fear.
A prize-winning innovative drama based on verbatim interviews with three elderly people, and in this new production performed by children.
Produced and directed by Pauline Harris and first broadcast in April 2013.
The producer and writer have interviewed three elderly people over a period of time and woven their verbatim interviews into this fictional day. Through the interviews each person's worst fear emerged. This was not intentional, but as it echoed in each interview it informed the narrative organically, so that each character faces their worse fear.
Rhoda's story: on the eve of her 80th birthday party, Rhoda panics as the snow prevents her from going out, she's run out of cigarettes, she can't get hold of her family, she's worried for their safety in cars on the motorway, and then the phone cuts out. She's suffered panic attacks all her life. With an aneurism the size of a large orange, she's certain she's going to die before her birthday.
Stan locks and re-locks his door. To make sure. It's his biggest fear - not to be able to defend his wife. He's had seven heart attacks but he's not afraid. He used to fight like a bear but it seems as though someone, or kids, or people are trying to get in. First he thinks its kids throwing snowballs but it seems it's more sinister.
Since Ron's stroke, he lives alone in his wheelchair. He has many different carers, a different one comes at breakfast, another at lunch, and so on, each mealtime from 7 a.m. to 9 p.m. when they put him to bed. They wheel him into the living room, and there he stays until they wheel him out again. But as the snow thickens, his carer is late. He can't get to the phone - it's out of reach, and as each meal time passes, he keeps waiting for a carer to arrive.
The rendition by children aims to explore the close links of elderly people and children; the vulnerability, simplicity, fragility, resilience.
First broadcast 16th March 2013.
Credits
| Role | Contributor |
| --- | --- |
| Writer | Fiona Evans |
| Rhoda | Sydney Wade |
| Stan | Daniel Kerr |
| Ron | Ellis Hollins |
| Producer | Pauline Harris |
| Director | Pauline Harris |