Main content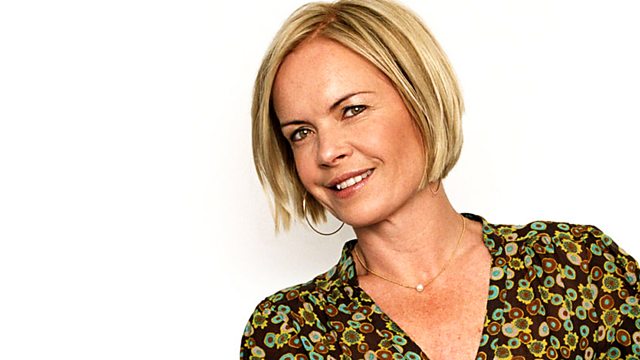 Kate Atkinson on Life After Life
Kate Atkinson talks to Mariella Frostrup about her new book Life After Life, we discuss classic and modern Western novels and betting on literary prizes.
Kate Atkinson discuss her latest novel Life After Life with Mariella Frostrup, in which we follow her central character Ursula as she lives her life over and over again, each version altered by one, sometimes small event. During her myriad different lives and deaths Ursula experiences two world wars from both the British and German perspectives, the loss of friends and family as well as the many hardships experienced by that generation and discovers that trying to change the future isn't always as easy as you think.
For many people their first memories of Westerns are from films - John Wayne protecting his land and his gold in The Spoilers, roaming gunfighters in A Fistful of Dollars and Gary Cooper as The Marshall alone against killers bent on revenge in High Noon.
With the dramatization on Radio 4 of two classic Western novels, Hombre by Elmore Leonard and Shane by Jack Schaefer, Open Book explores the Wild West in books old and new with Michael Carlson and novelist Ace Atkins.
People may have the occasional flutter on the Grand National or the Cheltenham races, but what about the Man Booker, the Costa or the Women's Prize for Fiction? It seems many people are now betting on the outcome of our leading literary prizes, but as Graham Sharpe, Media Relations Director of William Hill, who sets their prices for these events explains, picking the winning author can be more difficult than a winning horse.
Read the Opening Chapter of Life After Life by Kate Atkinson
Get ahead with Mariella's next book The Hired Man by Aminatta Forna
BOOKLIST
Kate Atkinson 
Life After Life – Kate Atkinson
Publisher: Doubleday
The Western
The Ranger – Ace Atkins
Publisher: Corsair
Sergio Leone (Pocket Essentials) – Michael Carlson
Publisher: Pocket Essentials
Clint Eastwood (Pocket Essentials: Film) – Michael Carlson
Publisher: Pocket Essentials
The Virginian – Owen Wister
Publisher: CreateSpace Independent Publishing Platform
Riders of the Purple Sage – Zane Grey
Publisher: Wilder Publications, Limited
Last Stand at Saber River – Elmore Leonard Publisher: Phoenix  
Shane – by Jack Schaefer
Publisher: Bantam USA
Hombre – Elmore Leonard
Publisher: Phoenix
True Grit – Charles Portis
Publisher: Bloomsbury Publishing PLC
Lonesome Dove – Larry Mcmurtry
Publisher: Pan
Horseman, Pass By – Larry Mcmurtry
Publisher: Orion
Novels by Daniel Woodrell:
Give Us a Kiss: A Country Noir
Muscle for the Wing: No. 2: A Shade Novel
Under the Bright Lights
The Ones You Do
Publisher: No Exit Press
Hell at the Breach – Tom Franklin
Publisher: Flamingo