Main content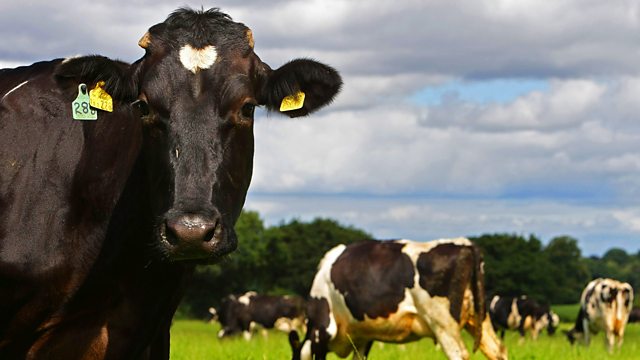 17/03/2013
With the world needing more food than ever before, Caz Graham looks at how Edinburgh's Roslin Institute is working to improve resistance to disease among farm animals.
With the world population set to exceed nine billion by the year 2050, improving the security of our food supply is crucial. Scientists working at the Roslin Institute, part of Edinburgh University, are working on the development of animals which are resistant to disease, as well as looking at how to improve productivity without compromising animal welfare.
Geneticists are aiming to develop poultry resistant to avian influenza and pigs with an in-born immunity to swine fever. And, with common ailments such as mastitis and lameness affecting milk production on dairy farms everywhere, there is also a focus on improving the day-to-day health of farm animals, both for their good and our own.
Caz Graham tours the Roslin to see how work in the lab finds a direct and practical application in the breeding of farm animals, and the feeding of the world.