Main content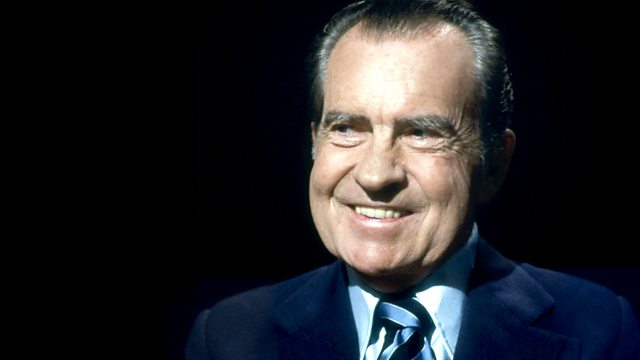 Wheeler: The Final Word
4 Extra Debut. In 1968 President Johnson clashed with Richard Nixon over Vietnam. David Taylor completes Charles Wheeler's investigation. From March 2013.
Twenty years ago, Charles Wheeler and David Taylor, his Washington based producer, were told that Richard Nixon had secretly sabotaged the Vietnamese peace talks in the autumn of 1968, to continue the war and ultimately strengthen his chances of claiming the presidency. It was an act of political espionage that cost thousands of American lives.
Back in 1994, Wheeler and Taylor conducted their own investigation, tracking down those involved to piece the story together. Then they waited for the classified material to be released to confirm one of the greatest acts of political subterfuge in American history.
Charles Wheeler died in 2008, before the release of key White House tapes relating to the affair. Now, using these newly released recordings, as well as many of the interviews they recorded at the time, David Taylor pieces together this intriguing story.
On a White House tape, secretly recorded on November 2nd 1968, LBJ denounces Richard Nixon as a traitor, a man with blood on his hands. His Secretary of Defence, Clark Clifford, tells Johnson the candidate's actions threaten American democracy. Johnson fears the country is too fragile to learn the truth about the Republican candidate's exploits and remained silent about the affair until his death in 1973.
Producer: David Prest
A Whistledown production for BBC Radio 4.
Last on
Broadcasts