Main content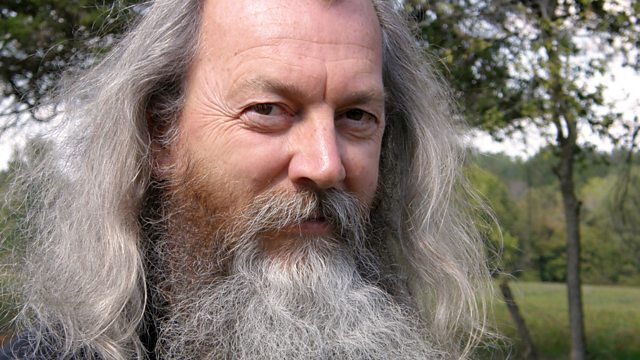 Joey Skaggs, Kevin Eldon, Pippa Haywood, Ed Stafford, Arthur Smith, Stornoway, Julie Hawk
Clive Anderson is joined by Joey Skaggs, Kevin Eldon, Pippa Haywood, Arthur and Ed Stafford for conversation and comedy, with music from Stornoway and Julie Hawk.
Clive's duped by satirist, prankster and media critic Joey Skaggs. As one of the originators of culture jamming, Joey's famously disrupted or subverted media culture and its mainstream cultural institutions. He tells Clive how he managed to pull off his famous pranks, such as Cathouse for Dogs and Brooklyn Bridge Lottery. Joey's a guest speaker at Advertising Week Europe, which runs from Monday 18th to Thursday 21st March.
Clive needs to talk about Kevin with actor and comedian Kevin Eldon, who has appeared in countless comedies; Brass Eye, Big Train and Nighty Night to name just a few. He now has his own sketch show, a veritable catnip for comedy nerds, starring the likes of Julia Davis and Simon Day. 'It's Kevin' starts on BBC 2 on Sunday 17th March at 22.30
Arthur Smith's castaway this week is explorer, adventurer and real life Robinson Crusoe, Ed Stafford. After Walking the Amazon, Ed's latest extreme survival challenge sees him washed up on a desert island, south east of Fiji, with only his brain, bare hands and a camera to keep him alive. 'Naked and Marooned With Ed Stafford' is on each Thursday on Discovery Channel at 21.00.
Clive's banged up with actress and Mrs Brittas Pippa Haywood, who's starring in the second series of BBC One's 'Prisoner's Wives'. There's more porridge for Pippa, as she returns to our screens as Harriet, a respectable middle-aged upstanding member of the local community whose son is in jail. 'Prisoner's Wives' is on Thursdays at 21.00.
With music from Oxford Indie folksters Stornoway who lay their first single 'Knock Me On The Head' from their album 'Tales From Terra Firma'.
And more musical bling from Julie Hawk who performs the title track of her EP 'The Value of Gold'.
Producer: Cathie Mahoney.
Kevin Eldon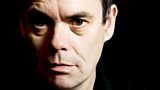 'It's Kevin' starts on BBC 2 on Sunday 17th March.
Ed Stafford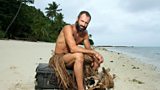 'Naked and Marooned With Ed Stafford' starts on Discovery Channel on Thursday 14th March at 21.00.
Pippa Haywood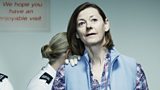 The second series of 'Prisoner's Wives' can be seen on BBC One, Thursdays at 21.00.
Stornoway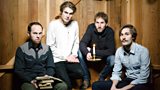 'Tales From Terra Firma' is available now on 4AD.
The band are playing Leadmill, Sheffield on Saturday 16th, 53 Degrees, Preston on Sunday 17th and Wedgewood Rooms, Portsmouth on Tuesday 19th March. Check their website for further tour dates.
Listen to Loose Ends anytime, anywhere.