Main content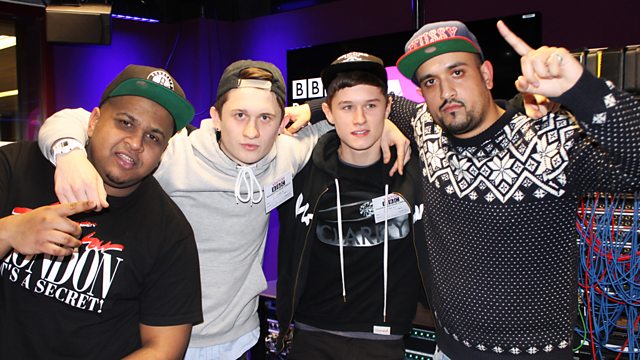 You're on the guest list for Asian Network's on-air club!
Kan D Man and DJ Limelight provide you with two dance floors. Producer Hucci and Ozzie is in the mix in Room 2, and Kan D Man and DJ Limelight host Room 1.
Kan D Man and DJ Limelight bring you the best new unsigned and emerging British-Asian rap talent and beat makers as well as the latest club bangers.
In Heat from the Street you'll hear the hottest track from the underground. Then slide down your windows, turn up the bass and the volume and blast this week's Bass Booster selection. We also find the freshest unsigned, underground talent in Spotlight.
Mim Shaikh brings you News at Ten - all the latest celebrity news and gossip from the street.
Then join the Asian Network for your exclusive club night on the radio as we provide you with two virtual rooms to get your dance on.
In Room 2 we open the doors to trap producers Hucci and Ozzie in the mix and in conversation. Hailing from Brighton these brothers are reaching out all over the world with 100,000s of youtube hits for their music.
Music Played
Heat From The Street

BassBooster

DJ Target Co-Sign

Kan D Man In The Mix

OZZIE & HUCCI IN THE MIX