Main content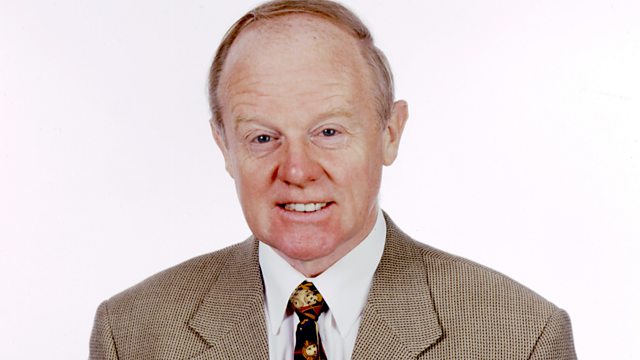 A Swedish princess, a Khmer Rouge leader, a sports commentator, an HIV/Aids counsellor, and a blues-rock guitarist
Matthew Bannister on Khmer Rouge leader Ieng Sary, Princess Lilian of Sweden, commentator Tony Gubba, London Lighthouse co-founder John Shine, and blues-rock guitarist Alvin Lee.
Matthew Bannister on:
Ieng Sary - number three in Cambodia's notorious Khmer Rouge regime, he died while on trial for crimes against humanity
Princess Lilian of Sweden - she was the daughter of a Swansea miner who fell in love with Prince Bertil of Sweden, but wasn't allowed to marry him for more than thirty years because she was a commoner.
The versatile sports commentator Tony Gubba - who found new fans later in life with his work on Dancing on Ice.
John Shine who co-founded the London Lighthouse as a safe haven for people dying of AIDS in the 1980s.
And Alvin Lee - lead guitarist and singer of Ten Years After who gave a legendary performance at Woodstock.
Ieng Sary
Last Word spoke to the BBC's South East Asia correspondent, Jonathan Head, and to Kay Kim Song whose family died at the hands of the Khmer Rouge.
Born 24 October 1925; died 14 March 2013 aged 87.
HRH Princess Lilian of Sweden
Last Word spoke to family friend Liz Schick and to the Swedish journalist Bengt Hansell.
Born 30 August 1915; died 10 March 2013 aged 97.
Tony Gubba
Last Word spoke to the former head of BBC Sport, Alan Hart and to the former executive director of the FA, David Davies, who worked alongside Tony as a commentator.
Born 23 September 1943; died 11 March 2013 aged 69.
John Shine
Matthew spoke to his friend Duncan Findlay and to Marina Cantacuzino who wrote a book about the London Lighthouse.
Born 28 October 1945; died 11 February 2013 aged 67.
Alvin Lee
Last Word spoke to former band manager and head of Chrysalis Records, Chris Wright.
Born 19
December 1944; died 6
March 2013 aged 68.