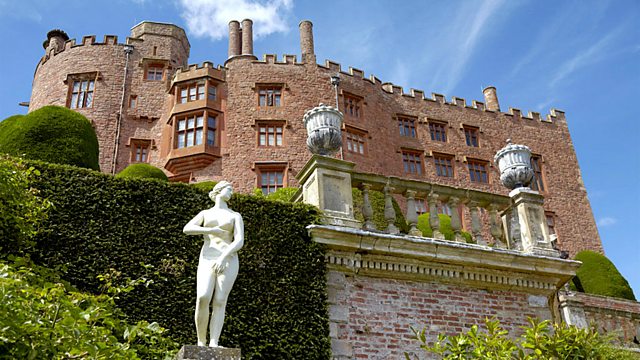 Hotteterre, Charpentier, Couperin, Corbetta, Carissimi
Katie Derham introduces a live concert of baroque music from Powis Castle in Wales inspired by the world of the exiled court of James II at St Germain en Laye in France and performed by Le Jardin Secret.
In the late 17th century, Lord Powis, a devout catholic, was one of James II's chief ministers. Following "The Glorious Revolution" in the 1680s, he followed his master into exile at St Germain en Laye, in France.
With this as inspiration, Le Jardin Secret have created a programme of baroque music as part of Radio 3's Baroque Spring that might have featured at the royal residence in France at that time.
Their programme, which they've called "In Splendid Disgrace: Music of solace and consolation for exiled kings", features:
Jacques-Martin Hotteterre le Romain: Suite for flute and continuo in E minor Opus 2 number 4
François Couperin: "Second Prélude" from L'art de toucher le clavecin
Marc-Antoine Charpentier: "Eram quasi agnus innocens"; "O vos omnes"
François Couperin: Allemande "La Ténébreuse"
Courante: Sarabande - "La Lugubre"; "L'Espagnolette"; "Les Regrets" (All from Troisième Ordre)
Francesco Corbetta: "Caprice de Chaconne" from La Guitarre Royalle
Anthony Poole: Divisions in C major
Giacomo Carissimi: "Il lamento in morte di Maria Stuarda"
Marc-Antoine Charpentier: "Sans frayeurs".
Last on
More episodes
Next
You are at the last episode