Main content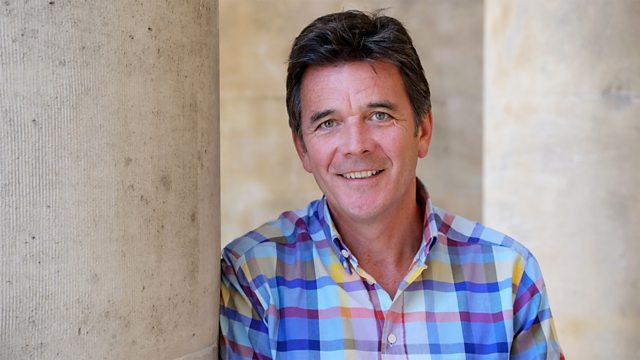 Antibiotics, cervical smears, premature labour, hip replacements
Dr Mark Porter looks at the overuse of antibiotics, preventing premature labour, whether all women need smear tests, and aspirin to prevent strokes after hip replacements.
Following the chief medical officer, Professor Dame Sally Davies apocalyptic report comparing the threat of antibiotic resistance to terrorism, Dr Mark Porter looks at the overuse of antibiotics. He asks is it even useful to ask if an infection is viral or bacterial - are antibiotics the right thing even in a bad, bacterial infection? 60,000 pregnant women will go into premature labour every year in the UK. Mark visits a pioneering clinic at St Thomas's hospital in London to prevent premature labour. He also asks do all women need smear tests even if they're in long term monogamous relationships, have always had clear tests or are in a lesbian relationship? And aspirin to prevent the risk of stroke after hip replacements.
Programme Transcript - Inside Health
Downloaded from www.bbc.co.uk/radio4 
THE ATTACHED TRANSCRIPT WAS TYPED FROM A RECORDING AND NOT COPIED FROM AN ORIGINAL SCRIPT.  BECAUSE OF THE RISK OF MISHEARING AND THE DIFFICULTY IN SOME CASES OF IDENTIFYING INDIVIDUAL SPEAKERS, THE BBC CANNOT VOUCH FOR ITS COMPLETE ACCURACY.
INSIDE HEALTH
TX:  12.03.13  2100-2130
PRESENTER:  MARK PORTER
PRODUCER:  PAM RUTHERFORD
Porter
Coming up today:  Joint replacements and stroke - new research suggests that as many as one in 30 people having a hip replacement have a stroke while recovering from their operation.  I will be talking to the man behind the study and finding out how an aspirin a day could protect them.
Screening for cancer of the cervix - can some women get away without having regular smears? We answer a listener's question about the evidence behind the need for smear tests in older women who are monogamous, those who've given up sex altogether, or those in a lesbian relationship? And what about women who have never been sexually active?
Clip
If you've never had any form of sexual contact, which includes touching, then I think you're probably okay.  But there are very few people actually I think who've never had any form of sexual contact, either touching or penetrative sex or oral genital because it includes all of those.
Porter
And premature labour - I visit a pioneering clinic using new technology to identify pregnant women at risk of going into labour early; a method that, if adopted nationally, could prevent nearly 9,000 premature births every year in the UK.
But first antibiotics - and Chief Medical officer Sally Davies' apocalyptic vision of what will happen to modern medicine if we don't start using antibiotics more carefully.
Predictions that the rise of antibiotic resistance could render drugs like penicillin useless, and take us back to a pre-antibiotic era where people died of simple wound infections, are nothing new, but progress has been depressingly slow and overuse continues. And most antibiotics are still prescribed by GPs for minor illnesses that will get better on their own.
Chris Butler is Professor of Primary Care at Cardiff University and a practising GP.  Chris, here in the UK, antibiotics are often taken for granted, by both doctor and patient.
Butler
I originally came to the UK from South Africa where I'd been working in a large rural hospital where the burden of infectious diseases was incredible and otherwise fit healthy people were coming in with pneumonia and meningitis in large numbers and literally were on death's door and if we gave them the right antibiotic in time in a few days they often got up and walked out of there, literally we were making the dead get up and walk through this miracle drug of antibiotics.  And when I came to the UK I started working in general practice and we were using the same antibiotic in UK general practice that had saved so many lives in that way to treat what were effectively snotty nosed kids with an agent that had all this power but was actually in that context just a complete waste of time and we were undermining its power through that kind of behaviour.
Porter
Margaret McCartney joins us on the line from our studio in Glasgow.  Margaret, that's part of the problem isn't it that both we as doctors and GPs, in our case, and our patients we don't generally appreciate the importance of antibiotics.
McCartney
Sure and I think this is an enduring problem that we go around again and again and again, it seems sometimes without really getting anywhere with it much to my distress and I'm sure the distress of most doctors that are working in the UK - we know that we should be prescribing antibiotics very carefully and only in really quite individual discrete cases, not across the board and yet it's very, very hard to do.  And at the same time we've seen antibiotics now becoming available over-the-counter, for example with eye infections in Europe we can buy antibiotics over-the-counter whether it's legal or not, there's been studies done since says it's very easy to obtain them if you go in and ask for them.  And of course we're seeing people probably earlier in illnesses with the way that GPs now work, it's very easy to get appointments on the day to see people quickly rather than booking three or four days ahead.  So probably seeing people earlier in illnesses when it's much more difficult to know really what's going on.
Porter
One of the issues that's been raised recently is this concept of actually most of the conditions that we're using antibiotics for in primary care are self-limiting viral conditions, in fact we've had an e-mail here from Patrick, who's a GP in Cork, who says he's constantly trying to differentiate between viral and bacterial respiratory tract infections in people with cough but is that a useful thing to do?
McCartney
I don't think it is useful because the studies that have been done, the research that have been done, have really focused on what kind of symptoms people have rather than trying to work out whether it's a bacterial or a viral infection.  So, for example, when you look at children with ear infections - otitis media - the research proof is there to say that no matter really whether a child has a red hot painful looking ear it doesn't really matter whether it's bacterial or viral antibiotics really don't work in an otherwise uncomplicated infection.
Porter
Chris, do you think we're getting bogged down in this differentiation?
Butler
Yeah often consultations can sort of disintegrate into a microbiological sermon in a sense and if you say look it's a virus it doesn't need antibiotics the implication is that if it's bacterial then it does need antibiotics.  But as Margaret was pointing out there many infections that are caused by a bacteria in fact get better regardless of whether we give them antibiotics or not and if you do find a bacteria it doesn't prove that that bacteria's causing an infection because many bacteria live on our bodies quite happily and then we get a viral infection, we isolate a bacteria and we assume that it's the bacteria causing the problem.
Porter
Can you quantify the sort of scale of benefit that prescribing an antibiotic might have in someone with a bacterial minor infection - I'm thinking throats or chests or ears?
Butler
Well we've just published one of the largest trials ever done of acute cough and what we found there that we had to treat 30 people to get one person to benefit in terms of avoiding a new or worsening symptom but at the same time 21 of those people would need to be treated for one person to be harmed.  So you kind of see that the numbers needed to treat to achieve benefit is more or less evenly balanced against the numbers needed to harm from antibiotic treatment.
Porter
And what do we mean by harm?
Butler
Well skin rashes, diarrhoea are the commonest side effects of antibiotics but it can lead on to other things.  So we know that the biggest risk factor of getting a resistant infection is that if you've had recent antibiotics.  So if you have had antibiotics when you get your next infection the chances of that being resistant are much greater.  And that is a problem because even for common infections like urinary tract infections if they're caused by a resistant organism they go on for longer, people get more additional antibiotics, it costs more to the NHS and people have symptoms that are much worse.  So it's not just harming the future sensitivity of bacteria, it actually - there's a big downside for individuals who take unnecessary antibiotics.
Porter
I'm sure this is an issue we're going to be returning to a lot.  Professor Chris Butler, Margaret McCartney -  thank you both very much.
A number of you have got in touch following our interview last week about reforms of the NHS - which really start to kick in on April 1st when GPs take over control of the majority of the NHS budget, and commission services on your behalf.  Deciding on everything from where you'll get your hearing aid, to who fixes your cataracts.
We are planning an Inside Health special on the changes and are keen to address the issues that are concerning, or confusing you.  How will it change your care? What questions would you put to your GP given the chance?  Send a tweet to @bbcradio4 including the hasthtag insidehealth or e-mail me via insidehealth@bbc.co.uk
Fenella e-mailed us to ask for clarification on a rather different subject - whether all women need smears.
Fenella
I'm just wondering whether women who have been in monogamous or even celibate relationships for decades or women who have only had sex with other women and they've always been clear on previous tests whether actually they could forego regular testing?
Porter
Well to answer that I am joined by Dr Anne Szarewski, Clinical Senior Lecturer at the Wolfson Institute of Preventive Medicine Queen Mary University of London. Anne, a number of questions there but let's start with the basics - what happens if you have never had any sexual contact?
Szarewski
Given that we know that cervical cancer's caused by a sexually transmitted virus - the human papilloma virus - if you've never had any form of sexual contact, which includes touching, then I think you're probably okay but there are very few people actually I think who've never had any form of sexual contact either touching or penetrative sex or oral genital - because it includes all of those.
Porter
Our listener raises the query about - what about women who've been in monogamous relationships, so they've been with the same partner for many, many years, they've had smears, they've always been okay, they're unlikely to meet anymore virus out there, do they need regular smears?
Szarewski
You'd think in theory that they don't but the problem is - two problems actually.  One, is that we know that human papilloma virus can lie dormant for many years and can then resurface for whatever reason, so we know that happens because women who've had no sexual contact maybe for 20 years suddenly it comes up again.  The other problem is that how do you know you're in a monogamous relationship because you may know you're monogamous but you can never be 100% sure that your partner hasn't had a fling, something which was so terrible he never even told you about it or she never told you about it or whatever, so I think it's very difficult for anyone to actually be able to say that they're 100% sure that they're in a monogamous relationship always.
Porter
And I suppose even if you are completely sure that you're in a monogamous relationship both of you may well have had previous sexual contacts, so may well be harbouring the virus?
Szarewski
That's true, so again you may have picked something up before you entered this relationship or your partner may have done and that could come to the surface later.
Porter
Is there any requirement for on-going sexual activity, so what happens if you've got an older couple who are monogamous but they're not having sex anymore, maybe haven't had sex for 10 or 15 years?
Szarewski
Again there's this problem that HPV that was there 15 years ago could resurface and in fact there's a theory that because your immune system gets weaker and weaker as you get older so it may actually be that as you become elderly your immune system stops being able to clamp down on the virus that it's been clamping down on for years and suddenly that virus comes to the surface.  So you may have caught the virus at the age of 25 but there's like a big sort of Monty Python foot standing on it and not letting it come up and then as you get older the foot gets weaker and so it allows the virus to resurface again.
Porter
And there is this sort of perception I think generally amongst a lot of women that cervical cancer is a disease of the younger woman, that it happens in their 20s, but actually it happens later than that.
Szarewski
Well in fact it's really a - we always hear about these tragic cases of women in their 20s who get cervical cancer but the most common age to get it is women in their 30s and 40s.  But in fact there is a second peak of women in their 60s and 70s and it's thought that this may have something to do with this so-called latency of the virus, that it kind of resurfaces after many years.
Porter
Does it make any difference if you're in a same sex relationship - so your partner is another woman?
Szarewski
Well the problem with that is that again if neither of them had had any other partners ever then yes that would be fine but the big problem is that most lesbians have had a heterosexual relationship at some point.  And so if they've had a heterosexual relationship then they could have caught the HPV and then they could 10 years later even still be passing it on.
Porter
Do we know what the typical woman's lifetime odds of catching this virus are?
Szarewski
We know that for everybody we have about an 80% chance that at some point during our lives we'll catch HPV but the important thing is that for most people their own immune system is going to just get rid of it and they'll never even know they had it.  So that's the important thing.  We do know that smoking makes you less likely to get rid of your HPV because again it affects the immune system, so your immune system isn't as capable of getting rid of the virus.
Porter
So a minority may harbour the virus in the long term the trouble is we don't know which minority?
Szarewski
Exactly.
Porter
Dr Anne Szarewski, thank you very much.
Around one in 12 pregnant women will go into premature labour - that is around 60,000 every year in the UK.  If a baby arrives just a few weeks before he or she is due then the prognosis is generally excellent, but if they arrive a few months or more early then the outlook can be very different.
Predicting which women are likely to go into premature labour has traditionally been a rather inexact science - but not anymore.
Across the Thames from Big Ben at St Thomas' Hospital there's a unique clinic designed specifically to cater for the needs of pregnant women at risk of premature labour - the Preterm Surveillance Clinic - run by Professor Andrew Shennan and his team.
Shennan
It's the first of its kind, I certainly think we're the largest - certainly in the country and probably the world, I haven't heard of one like it and we get referrals not only from our local region, which is a high risk area, but also from all over the country and indeed internationally - people get to hear about and come and see us.
Porter
What's the definition of prematurity?
Shennan
Someone who delivers before 37 weeks gestation is someone who we will call preterm delivery.  At the lower end usually after 24 weeks, before that we tend to call it a miscarriage because babies won't survive.
Porter
But what sort of proportion of women will go into pre-term labour?
Shennan
Well in this country nearly 8% of women do deliver before their term, so i.e. before 37 weeks and the rest of them deliver in a range between 37 and 42, so very rarely on your actual expected date.
Porter
What are the common factors that predispose a woman to having her baby early?
Shennan
Well certainly the women we see in this clinic will have had to have a factor which highlights them as being at risk, flags them up.  So we tend to see women who've had a previous problem, so those who've had late miscarriages or early pre-term birth, they're the ones that get referred to us.  But however, there's a number of other women that we're obviously keen to follow and do our tests on and they include multiple pregnancies, so twins and higher order multiple pregnancies, and now a particularly big group are those who've had surgery on their cervix, on the neck of the womb, because they've had abnormal smears and they are also known to have a slight increase risk and our tests are very good at predicting who to worry about in that group.
Porter
In most women who go into premature labour is there an identifiable factor or are they a group that we simply don't know what's going on?
Shennan
Actually a large number of women we see have no identifiable factors, so they may have had a very early baby or a late miscarriage, you can ask them every question in the book and you find nothing.  Fortunately the tests we have are still very valuable in this group and even if you had a completely low risk woman you could do these tests on to predict the very small number who have unexpected deliveries, however, there's so many of those we haven't yet gone down the line of routinely screening people, although they are doing it in places like North America now.
Porter
Susan Harper-Clarke was one of those women with no obvious trigger for her premature labour.
Clarke
I was 19 weeks pregnant, I'd got back from work and was just about to get in the shower and just felt this immense pain in my stomach.  Went to the loo and I went into labour - literally there.  And unfortunately because I was only 19 weeks they couldn't really save the baby because it was too early, so if I'd have maybe hung on for 23 weeks or the baby had hung for 23 weeks who's to know but literally I had to give birth.  So we tried again a year afterwards and this time I was classed as a high risk pregnancy, so this time I was monitored, everything was fine, everything was fine up to 16 weeks and they noticed on the cervical length test that the cervix had opened up and they could see the head really pressing against the entrance of the cervix.  So it was panic stations, I was literally told don't move, they rushed me upstairs and that night I was given an emergency saving stitch and told go home, be on bed rest but unfortunately at 22 weeks I stood up and my waters broke - literally all I was doing was getting out of bed to go to the toilet.  So we rang the maternity unit, they said come in immediately, two different consultants that basically said look it really is too early to save the baby, you've got an option of going home and just waiting to see what happens or you actually induce labour now.  And my husband and I made a decision that we would - why prolong the agony, so we decided to induce labour but I think what was - sorry - what was quite upsetting was the fact that on the medical records it said abortion on it and it was almost like we'd made this decision and actually it wasn't really a decision, it was just trying to make the most...
Porter
The lesser of two evils.
Clarke
The lesser of two evils yeah.  That's what was really quite difficult.
Porter
After losing her second baby, Susan heard about the pioneering clinic at St Thomas'. She e-mailed Professor Shennan who replied immediately suggesting she be referred during her next pregnancy so her odds of going into premature labour again could be calculated using the latest technology.
Shennan
The two main tests we use are to scan the cervix, so this is something that's been around a while but we haven't been doing it in women at risk who don't have symptoms, so it's an internal scan, a vaginal scan, we measure the length of the cervix.  We also take a swab, a very simple swab called fetal fibronectin and we get a result in 20 minutes whether it's high risk or low risk, a bit like having a smear done - we put it into a test tube, we pipet that into a little machine that sits right next to the bed so we can do it very quickly and have a result in minutes and tell the mother before she leaves the clinic.
Porter
And what's the science behind that?
Shennan
So it measures what we call a glycoprotein called fetal fibronectin, it actually comes from the baby, so it's made by the baby, it ends up acting like a physiological glue between the membranes and the uterus.  The bottom line is if it disrupts, and you may not even feel this, and the cervix shortens, it is found in the vagina when it shouldn't be there, and that correlates very closely with the risk of giving birth.  It's probably even more valuable in this group of women than the scan, for example.
Porter
And is it a negative or positive test or is it a test that's measuring levels and then you can predict the likelihood of premature labour from that?
Shennan
It has been a negative/positive test and that's actually how it's used in people who come in to our birth centres in premature labour but we now use that in women who don't have symptoms.  We've also developed a new test and that now measures the exact concentration and what we've found through our research that that correlates even better - so the higher the level the worse the risk and conversely very low levels, very low risks.  So we use that extra information to help our management.  If it's normal you can say you have no greater risk than a completely healthy pregnancy.  So I will have a woman who may come to me, like I have today, who's lost three or four babies at 23/24 weeks, she at 23 weeks has a normal test and I can say actually you're highly likely to be fine, you've only got one in a hundred chance of having this baby before 30 weeks, it's almost a guarantee you're going to go home with a live well baby and that's how reliable we find it.
Porter
Very reassuring but what about the other end of the spectrum, what happens if you get a high reading?
Shennan
Well first of all the vast majority of high risk women are normal, so we don't have to spend time and effort and we can reassure them.  The small numbers who are high risk we kind of do everything and there are practical things we can do now.  So we're looking at hormone treatments like progesterone, we are putting in stitches, if very high risk we can admit to hospital, given them steroids to prepare the baby's lungs and we now even give other drugs like magnesium sulphate to protect the baby's brains - had a baby delivered this morning who we knew was coming through one of these tests so we were able to time these things, give the steroids, give these drugs and that baby's now doing well even though it's less than 24 weeks.
Porter
Is this the only clinic of its type in the UK at the moment?
Shennan
Well some of my colleagues who've seen what we're doing are emulating it, I'm delighted to say.  My goal is to try and get this uniform across the country so that every region has access to it.  In the meantime we're very happy to take referrals from anywhere in the country.
Porter
And with a bit of help from Professor Shennan's team it was third time lucky for Susan Harper-Clarke.
Clarke
So this is Tom who was born at 38 weeks by caesarean section on the 26th July, so just in time for the Olympics and yeah he was a very healthy little boy, he needed a little bit of help initially with a bit of oxygen on the neonatal intensive care unit but just purely because he'd come out of the sunroof as opposed to the usual route.  So yeah.
Porter
Yeah indeed - a happy and very proud Susan Harper-Clarke talking to me at the
Preterm Surveillance Clinic at St Thomas' Hospital, London. And you will find a link to the clinic on the Inside Health page of bbc.co.uk/radio4.
Around a 160,000 people in the UK will have a new hip or knee this year and while complications like infection and blood clots are well recognised, the link with stroke is not so well established. Yet new research suggests that stroke is one of the major hazards faced during the recovery period and that taking daily aspirin is an effective way of preventing it.
Cyrus Cooper, Professor of Rheumatology at the Universities of Southampton and Oxford was one of the lead authors of the international study, which followed over 60,000 people after they had hip replacement surgery.
Cooper
We have been interested in the outcome of replacement surgery for the hip and knee for the last five years.  This is a very common pair of operations, in the United Kingdom we would have approximately 100,000 hip replacement operations done each year and we're only just beginning to learn about the long term benefits and some of the risks associated with this operation.
Porter
And in terms of stroke those risks are what - what do we know already?
Cooper
Prior to our study it has been known that there is an increased risk of stroke in patients who have hip replacement surgery.  It has been estimated that from say a baseline risk of around one in 200 people of stroke of the types of age that have a hip replacement that when you have the operation that risk rises by about five fold so that it falls to one in 30 people that might be at increased risk of stroke.
Porter
And that's a significant increase - one in 30's a lot - is it something about the procedure or something about the patients who are going for that procedure?
Cooper
So in our study we've demonstrated firstly that this substantial risk increase is present.  Second, we've looked at the time course of that increase and have found that it is really quite soon after the operation, during and within six weeks after the operation, that the risk increase is most pronounced.  And of course thirdly whether or not the patient was using so-called anti-platelet or blood thinning treatments that would reduce the risk of blood clotting in the blood vessels of the brain.
Porter
And for practical purposes the most common one of those would be aspirin - low dose aspirin.
Cooper
Indeed.  The most common would be soluble aspirin and others are available and are used in significant amounts but much less so than soluble aspirin is.
Porter
A lot of people going in for orthopaedic surgery, major orthopaedic surgery of this type will already be given anti-clotting agents in the form of injections - heparin - to prevent deep vein thrombosis, is there any evidence that that protects against the risk of stroke?
Cooper
Absolutely, that injection is a sort of base case scenario.  In our study we've shown that over and above that low dose of heparin there's an additive beneficial effect of aspirin use amongst people who are going through the operation in terms of further reducing their risk of stroke.
Porter
And what was the impact of aspirin?
Cooper
The patients that were using aspirin in our study had a 70% reduction in the risk of stroke following their hip replacement operation.
Porter
And that's presumably because the aspirin is working, as we call it, by making the blood less sticky or thinning the blood so it's preventing a stroke?
Cooper
Absolutely.  The precise mechanism why patients get an increased risk of stroke after a hip replacement operation is not completely identified but there seem to be two major pathways.  The first is that as part of any operation you'd get a reduction in the blood flow through the vessels of the brain and that predisposes the blood to travel a bit more slowly and be a bit more prone to clotting.  The second is that as part of the operation on the bone bits of marrow, particularly fatty bits of marrow, may flick out and go and lodge in the small vessels of the brain.  The aspirin would certainly help the first of these two pathways, we don't really know that it might really help the second.
Porter
What about the downside of taking aspirin, I mean those blood thinning properties, do they have an impact on the surgery?
Cooper
We were very interested in this particular question because approximately four in five strokes are from a clot but as many as one in five may be from bleeding.  And aspirin of course could have increased the risk of a bleeding type of stroke.  Interestingly in our study there was no evidence for that, this is of course something that we had smaller numbers on and needs to be confirmed in future research but at the present time the balance of benefit seemed to outweigh the risk of that bleeding type of stroke.
Porter
I could imagine that a significant proportion of people who are going in to have their hip replaced are likely to be older, many of them will be on aspirin anyway for other reasons but is this something that we should be using in all people who are going forward for hip replacement?
Cooper
That's a very important question and of course one which on the basis of just this one study I would hesitate to venture as a national or international policy.  What our study clearly shows is that we should not be stopping the aspirin for fear of a bleeding stroke and certainly that patients that are on the aspirin are going to reap benefit from it in terms of their risk of a clotting type of stroke.
Porter
Professor Cyrus Cooper - and there is a link to his research on our website. Go to bbc.co.uk/radio4 and click on I for Inside Health.
And we will be looking at hips next week too, albeit at the other end of the age spectrum - could the way you wrap, or carry your baby put them at increased risk of arthritis of the hips later in life? And I also talk to the team developing a very special bedside monitoring system that bears more than a passing resemblance to the sick bay on the Starship Enterprise.
ENDS