Main content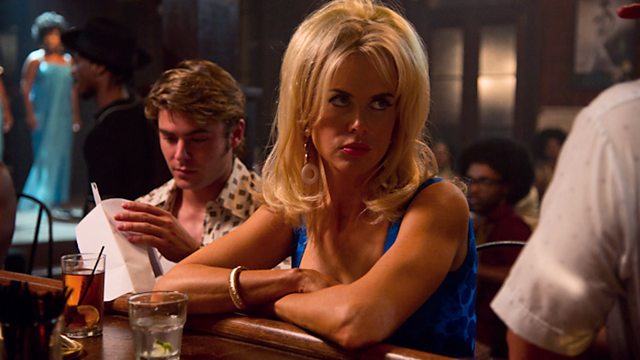 Edmund de Waal; The Paperboy; the art of George Bellows
Edmund de Waal, the author of the bestselling Hare With the Amber Eyes, on publishing his grandmother's novel. Plus The Paperboy reviewed, and the art of George Bellows.
With Mark Lawson.
Edmund de Waal, author of the bestselling memoir The Hare with the Amber Eyes, reflects on finding novels written by his grandmother, Elisabeth. She grew up in Vienna, and escaped when Hitler's troops marched into Austria on 12 March 1938, 75 years ago today. Her novel The Exiles Return examines the stories of five exiles returning to Vienna after World War II, and is now being published for the very first time.
The Paperboy is the latest film from Lee Daniels, the director of the award-winning Precious. It caused a sensation amongst critics at last year's Cannes festival, thanks to a notorious scene involving Nicole Kidman, Zac Efron and a well-known antidote for a jellyfish sting. Larushka Ivan-Zadeh considers whether this swampy Southern melodrama has any real bite.
The first major UK retrospective of the American realist painter George Bellows opens this week. At the time of his death in 1925, at the age of just 42, Bellows was considered one of the greatest artists America had ever produced. He left 600 paintings of urban New York, boxing matches, social scenes and portraits, making him a chronicler of early 20th Century New York life. Sarah Churchwell reviews.
A leading bookshop chain is offering an exclusive edition of the new paperback by Joanne Harris, featuring an epilogue unavailable elsewhere. Philip Jones, editor of The Bookseller, considers this latest move in the fierce battle between traditional shops and online retailers.
Producer Dymphna Flynn.
Chapters
Edmund de Waal

An interview with Edmund de Waal

Duration: 12:48

The Paper Boy

A review of the film The Paper Boy

Duration: 10:46

George Bellows exhibition

A look at the George Bellows exhibition

Duration: 06:22

Bookshops

Bookshops

Duration: 04:07