Main content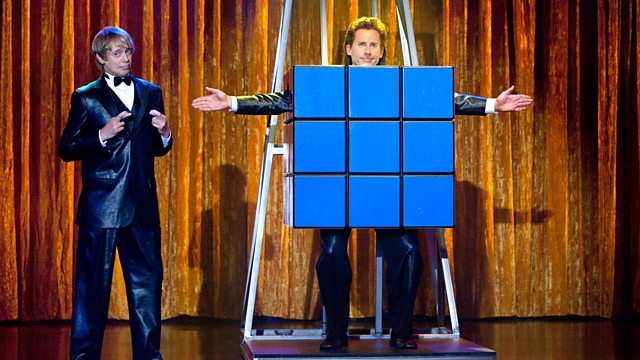 Twilight creator Stephenie Meyer; Steve Carrell in Burt Wonderstone; Simon Starling's Phantom Ride
Arts news with Mark Lawson, including a review of The Incredible Burt Wonderstone, an interview with Twilight author Stephenie Meyer, and Simon Starling on his new work for Tate.
With Mark Lawson
Stephenie Meyer is the author of the phenomenally successful Twilight series. The latest of her young adult books to be adapted for the screen is The Host. She reflects on how the success of the films affected her writing and why despite inspiring the 50 Shades series, she has never read it.
Steve Carrell and Jim Carrey star as rival Vegas magicians in The Incredible Burt Wonderstone. Critic Mark Eccleston assesses the film's power to amaze.
Simon Starling became one of the Turner Prize's most controversial winners when he took the 2005 title for his travelling hut, ShedboatShed. He discusses his creation for this year's Tate Britain Commission. Phantom Ride is inspired by early cinema, Blitz damage in London and ghost stories.
Almost half of the musicians playing in the Vienna Philharmonic orchestra during World War II were also members of the Nazi party, according to new research. And 13 members of the orchestra at that time were driven out for being Jewish, or married to Jews. How far should this new information shape our understanding of the orchestra and its history? The cultural commentator Norman Lebrecht considers the issue with Mark.
Producer Stephen Hughes.
Chapters
Stephenie Meyer

Duration: 03:20

Vienna Philharmonic orchestra

Duration: 04:39

Simon Starling

Duration: 05:51

The Incredible Burt Wonderstone

Duration: 04:32