Main content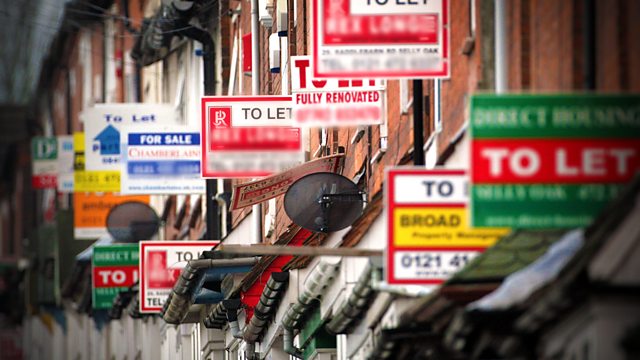 11/03/2013
What do you do if your relationship is over, but you can't afford to live apart? The row over how universities are ranked. How easy is it to buy British? With Julian Worricker.
A study suggests that the cost of housing has led to couples being forced to continue living together after their relationship has failed. Rising rents have made it difficult for many to move out and find a place of their own. The blood test 'expert' who says he can treat cancer yet can't back up his claims. A row is developing over how the government ranks universities, with claims that students are being encouraged to apply to more prestigious institutions, rather than those which offer the most suitable course. What does it mean for a university to be within the "Russell Group"?
Producer: Jonathan Hallewell
Presenter: Julian Worricker.
Chapters
Tesco Price Guarantee

The Tesco Price Matching scheme

Duration: 04:34

Trapped Together

What's it like for people forced to stay living with ex-partners after they split up?

Duration: 05:40

Buying British

The family who are choosing to buy British.

Duration: 10:19

Blood Tests

The ASA upholds more complaints against a man offering 'live' blood tests.

Duration: 05:07

Big Brand Universities

The row over how the government ranks universities.

Duration: 08:03

Second Steppers

A study suggests it's getting harder for people to move up the property ladder.

Duration: 03:50

Born to be Different

The series on disability returns to Channel 4 as families let cameras into their lives.

Duration: 05:45

Highlands 3G

As some of the country prepares for 4G, what's it like living without 3G?

Duration: 05:08