Main content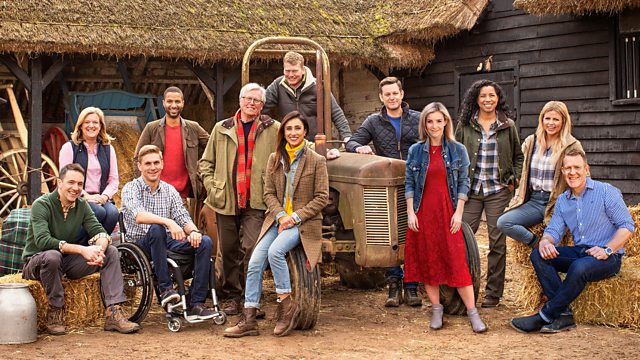 Bristol
Matt Baker and Julia Bradbury are in Bristol, a city with the countryside on its doorstep. Matt is in the Avon Gorge, searching for some of the rarest plants in Britain.
Matt Baker and Julia Bradbury are in Bristol, a city with the countryside on its doorstep. Matt visits the Avon Gorge, where some of the rarest plants in Britain are clinging on to life. Julia is on a mission to find the wildlife making the city their home. She heads to the harbourside in an attempt to catch a glimpse of one of our most elusive mammals - the otter. She also meets some hardy folk from the Henleaze Swimming Club who take to the water for a winter swim.
Elsewhere, the scandal of horse meat in our food has shocked us all, but Tom Heap finds out it is not the only problem when it comes to illegally produced meat being imported from Europe. And Adam's finding out what's being done to preserve and conserve one of our rarest breeds of cow.
The rare plant rescue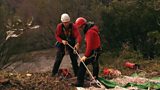 Three hundred feet high and one and half miles long, the Avon Gorge is home to some tiny species of plant you won't find anywhere else in the UK. Varieties called the 'Bristol Onion' and 'Bristol Rock Cress' have been growing here since the end of the last ice age. They are among thirty rare plants that can be found climbing the cliff faces of the gorge. But they are under threat from weeds, brambles and vegetation that has escaped from the city's gardens. To protect these rare gems on their steep rocky home, a team of climbers enlisted by Bristol City Council is taking to the ropes to cut back the scrub. It's a huge task and Matt Baker joins extreme gardener Angus Tillotson to help out with the rescue project.
Bristol's urban wildlife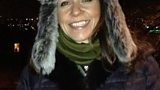 Otters are elusive creatures and not an animal you'd expect to find in a busy city. But, as Julia Bradbury discovers, these secretive mammals are making a home for themselves in Bristol's trendy Harbourside. Ecologists from Bristol City Council even managed to capture video evidence so, not to be out-done, Julia sets out to film them for herself. She also reveals new research which raises serious concerns about the health of otters. And she meets a photographer who's fascinated with a controversial Bristol resident – the urban fox.
Tom investigates the sow stall ban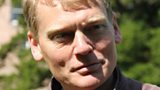 On January 1st this year, new regulations were introduced across the European Union for people farming pigs. The rules, which centre on the use of small individual pens, called sow stalls, to house pregnant pigs have been British law for the last 14 years. But, as Tom Heap discovers, tens of thousands of farmers in the rest of Europe have failed to update their systems and are now producing pig meat in illegal conditions.  British farmers are furious. They want to know why they have had to invest in upgrading their facilities, when so many of the European neighbours have not. 
But does this mean that illegally produced pork meat will make it on to British shelves? And will this further undermine consumer confidence in food coming from Europe? Tom investigates.
Adam's farm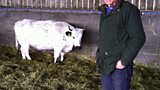 As regular viewers to Countryfile know, Adam Henson has a real passion for rare breed animals. This week he's sorting out some of his more exotic chickens and getting them ready for the breeding season. Then he's off to a farm in Yorkshire where they are involved in a programme to save a breed of cattle which is so rare that just thirty-five are still in existence.  Vaynol cattle come from North Wales and lived a semi-feral life until the 1980s. But they almost became extinct a few years ago and the breed now has critical status from the Rare Breeds Survival Trust.
Julia and the wild swimmers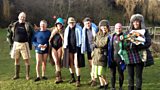 Nearly a century years ago, a hardy group of swimmers took a dip in an old, abandoned limestone quarry on the outskirts of Bristol. It was the birth of the Henleaze Swimming Club, which is still paddling strong today with 1,800 members. Julia explores the history of the club and uncovers a surprising link with the film 'Star Wars'. But with the lake closed for wild swimming until May, can she find some volunteers willing to brave the water in winter?
Matt and the Kashmir goats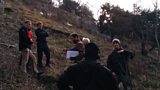 Thousands of years ago woolly mammoth, reindeer and wolves all roamed the Avon Gorge but as the climate warmed up they died out. Now a different type of four-legged animal has been introduced. Six hardy Kashmir goats have made the gorge their home and are busy stripping bark from the trees and chomping away on brambles to give the rare plants some breathing space. The six 'billies' were brought down to Bristol from a herd on the Great Orme peninsular in Wales. They now live on the steep slopes of an enclosed area called 'The Gully'. Despite their distinctive horns and long white hair, they can be a bit hard to spot. Will Matt manage to track them down?
Credits
| Role | Contributor |
| --- | --- |
| Presenter | Matt Baker |
| Presenter | Matt Baker |
| Presenter | Matt Baker |
| Presenter | Julia Bradbury |
| Presenter | Julia Bradbury |
| Presenter | Julia Bradbury |
| Presenter | Tom Heap |
| Presenter | Tom Heap |
| Presenter | Tom Heap |
| Presenter | Adam Henson |
| Presenter | Adam Henson |
| Presenter | Adam Henson |
| Series Producer | Teresa Bogan |
| Series Producer | Teresa Bogan |
| Series Producer | Teresa Bogan |