Main content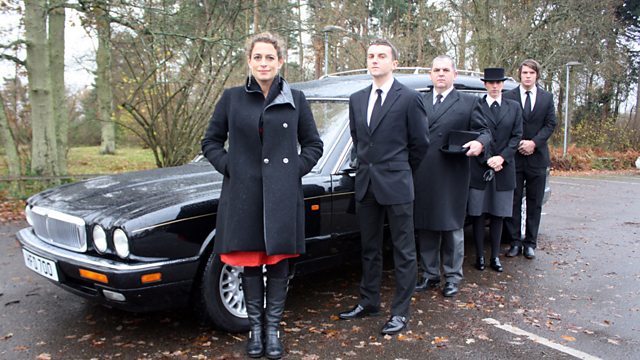 Alex Polizzi sets out to save Britain's family businesses. Alex helps a funeral directors set up five years ago which is struggling to make any money.
Dad David set up funeral directors Holmes and Sons five years ago and he has struggled to make any money from it. He is desperate to make it work so he can pass his business on to his two young sons, but neither of them are sure they even want to work there.
What's more he has employed an office manager, Sheena, who is convinced they aren't doing anything wrong and refuses to change.
Alex discovers that the funeral industry is an incredibly tricky world to run a business with all the ethical consideration you need to make. But David is taking it too far - letting his ethics and caring nature get in the way of charging for his services. Much less forgivable however, it's David's leadership that is leaving his sons uncommitted and lethargic. It proves incredibly difficult to navigate a path through the minefield of what is essentially making money out of people's loss.
Alex tries to reinvent their business model and encourage them to connect with the community so the local people can see the family as the caring folk they are. But with both David and Sheena resistant to change, and two boys who are keener on facebook than funerals, will this undertaking business end up six feet under?
Credits
| Role | Contributor |
| --- | --- |
| Presenter | Alex Polizzi |
| Series Producer | Chloe Court |
| Series Editor | David Vallance |
| Executive Producer | Dan Adamson |
| Executive Producer | Melanie Leach |