Main content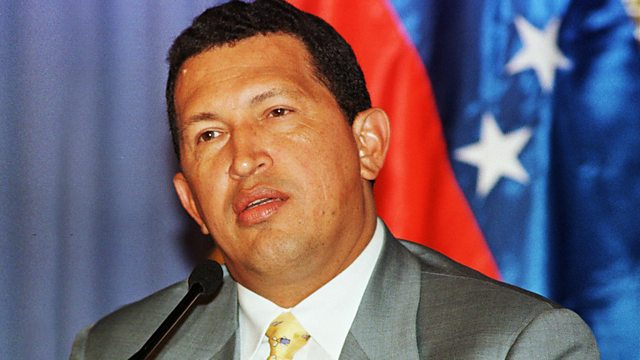 A president, a jazz trumpeter, an economist, a socialite and codebreaker and a conductor
John Wilson remembers Venezuelan president Hugo Chavez, jazz trumpeter Kenny Ball, economist Professor William Letwin, socialite Sarah Baring and conductor Wolfgang Sawallisch.
On Last Word this week:
Jazzman Kenny Ball, remembered by bandmate John Bennet.
Government minister Oliver Letwin tells us about the work of his American-born father, the economist William Letwin.
Sarah Baring, who combined a debutante high-life with code-breaking at Bletchley Park during the war.
German conductor Wolfgang Sawallisch.
And as President Hugo Chavez lies is state, we hear from Venezuela about the life of the charismatic and controversial politician.
Hugo Chavez
Last Word spoke to BBC Correspondent Irene Caselli and to Marco Aponte-Moreno of University College London.
Born 28 July 1954; died 5 March 2013 aged 58
Kenny Ball
Last Word spoke to his friend and fellow band member John Bennett.
Born 22 May 1930; died 7 March 2013 aged 82
Sarah Baring
Last Word spoke to her son Viscount William Astor, to her lifelong friend Baroness Trumpington and to Bletchley Park historian Sinclair McKay.
Born 20 January 1920; died 4 February 2013 aged 93
Professor William Letwin
John Wilson spoke to his son, Oliver Letwin MP and to Kenneth Minogue, Emeritus Professor of Political Science at LSE.
Born 14 December 1922; died 20 February 2013 aged 90
Wolfgang Sawallisch
Radio 3 presenter Rob Cowan pays tribute.
Born 26 August 1923; died 22 February 2013 aged 89