Main content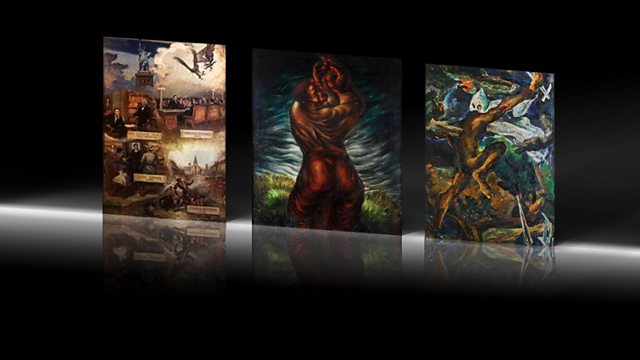 Dreamers of the Black Metropolis
4 Extra Debut. The story of Chicago's Depression-era black renaissance and the artists that led it. With Rita Coburn Whack. From 2013.
Rita Coburn Whack reveals how a generation of artists forged a new identity amidst the Depression in Chicago's 'Black Metropolis'.
By the 1930's Chicago was the promised land for the largest internal migration in American history. Waves of black American's left the South for a city that promised opportunity and deliverance from the murderous land of Jim Crow. On the city's Southside black owned businesses, newsapers and clubs helped define a city within a city that resounded to the music of giants like Louis Armstrong and Bessie Smith.
This burgeoning 'Black Metropolis' sparked an artistic renaissance that outlasted Harlem, nurturing painters, sculptors, poets and printmakers. Largely rejected by the White American art world, able to study only in a few places and barely able to exhibit in their own city these visual artists forged a new identity in the Black Metropolis.
The Depression also birthed new links between both white and black, the talk was revolutionary, the politics incendiary and the desire to represent the race, to redefine their place in this white world and to reclaim dignity, drove many.
In 1940, at the height of Roosevelt's New Deal 'Negro Art' was firmly on the map with both The American Negro Exposition and the triumphant opening of the South Side Community Art Center by the First Lady in the heart of Chicago's thriving Bronzeville.
Now, funded by the W.P.A., artists like Charles White, Elizabeth Catlett, Eldizor Cortor, Margaret Burroughs, fledgling photographer Gorden Parks and young poet Gwendolyn Brooks had a space to call their own. Bold murals, social realist depictions of ordinary black life and meditations on what it meant to be black in America filled the walls whilst an entire community learnt art in a time of austerity.
First broadcast on BBC Radio 4 in March 2013.
The Margaret Burroughs Gallery at the South Side Community Art Center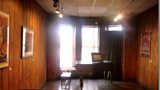 Gwendolyn Brooks used to sit by the window writing poetry.  The piano was used by Nat King Cole.
Rita with `John Henry's 11th Labour' by Bernard Goss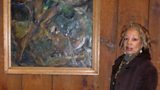 Rita entering the South Side Community Art Center