Main content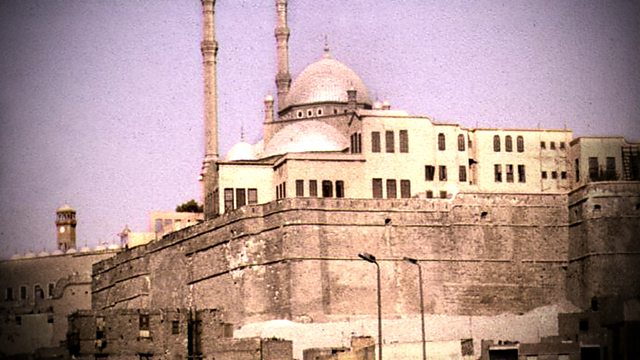 Sex in the Arab World, a New Age of Enlightenment, the Louvre as History
Presented by Philip Dodd. With the new film Broken, the book Sex and the Citadel, debating if we are living in a new Age of Enlightenment, and the story of the Louvre.
On Night Waves tonight Philip Dodd reviews the film Broken directed by theatre director Rufus Norris with an astonishing performance from newcomer Eloise Laurence as the young girl whose life is changed by witnessing an episode of extreme violence outside her home, inflicted by one neighbour upon another. Film critic Nigel Floyd joins Philip in the studio.
The best way to know people is to start by looking inside their bedrooms is the motto of Shereen El Feki's new book "Sex and the Citadel". As political changes sweep the streets of the Arab world, she has been looking at an upheaval closer to home - in the sexual lives of men and women in Egypt and across the region.
As Science becomes ever more popular in our news and consciousness, could we be living through a new age of Enlightenment? This is what the Future Laboratory think tank argues in an upcoming conference saying that the worlds of science, culture and commerce are colliding in a way not seen since the 17th and 18th century. But has our new found enthusiasm for this happy marriage of science and culture gone too far, especially when science becomes the main provider of Wonder? Neuroscientist Daniel Glaser from the Wellcome Institute and the philosopher of science Rupert Read discuss.
And "The story of the Louvre is the story of France". Paris based writer and academic Professor Andrew Hussey discusses with Philip Dodd the history of one of France's most famous institutions, the Museum of the Louvre. Andrew Hussey argues that if you can understand the Louvre, you can understand the wider culture and history of France.
That's Night Waves here on Radio 3 at ten o clock with Philip Dodd.
Last on
Chapters
Sex in the Arab World

Shereen El Feki discusses her new book, 'Sex and the Citadel'.

Duration: 13:37

The Louvre

Andrew Hussey discusses the culture and history of France, as depicted by the Louvre.

Duration: 08:34

A new age of Enlightenment

A discussion about the growing popularity of science.

Duration: 14:33

Broken

Nigel Floyd reviews Broken, the new film directed by Rufus Norris.

Duration: 06:49

Sex and the Citadel

Sex and the Citadel: Intimate Life in a Changing Arab World, by Shereen El Feki, is published on 7th March by Chatto & Windus.

Broadcast