Main content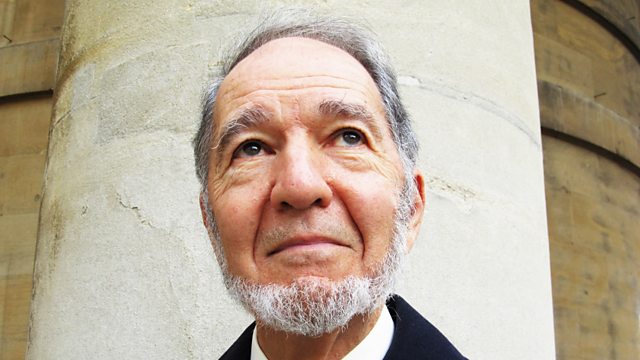 Jared Diamond
Michael Berkeley's guest is scientist and author Jared Diamond. His musical selections include works by Bach, Beethoven, Schubert, Brahms, CPE Bach and Strauss.
Michael Berkeley welcomes Jared Diamond, the American scientist and author known for his popular science books The Third Chimpanzee, Guns, Germs, and Steel: The Fates of Human Societies (which won him a Pulitzer Prize), Collapse: How Societies Choose to Fail or Succeed, and The World Until Yesterday: What Can We Learn from Traditional Societies? As an anthropologist, his work has involved over 20 expeditions to New Guinea and surrounding islands to study ecology and conservation. He is currently Professor of Geography at the University of California, Los Angeles. Some of his work, particularly concerned with the evolution of societies, has involved him in controversy.
Jared Diamond's mother was a pianist, and he is a passionate music lover. In an appropriate prelude to Radio 3's Baroque season, his choices for Private Passions include several pieces by Bach, starting with the chorale prelude Jesu meine Freude, which he first heard at Clare College Chapel in Cambridge and which motivated him to learn the organ. He has since played his third choice, Bach's St Anne Fugue, while another Bach piece, a chorus from Cantata No.50, was chosen by him and his wife for their wedding processional. He also plays the piano, and has chosen part of Beethoven's Violin Sonata in G, Op.96, which he is currently playing. His other choices include Schubert's Erlkonig, sung by Dietrich Fischer-Dieskau; part of Brahms's Sextet in B flat, Op.18, the opening chorus of C.P.E.Bach's Magnificat, which was also played at his wedding, and one of Strauss's Four Last Songs, sung by Gundula Janowitz.
Last on
Music Played
Johann Sebastian Bach

Jesu meine Freude, BWV.610

Ludwig van Beethoven

Violin Sonata in G, Op.96 (3rd mvt: Scherzo)

Johann Sebastian Bach

Fugue in E flat major BWV.552 (St Anne)

Franz Schubert

Erlkonig D.328

Johannes Brahms

Sextet in B flat major, Op.18 (2nd mvt: Theme and variations)

Johann Sebastian Bach

Nun ist das Heil und die Kraft (from Cantata no.50)

Carl Philipp Emanuel Bach

Magnificat (Opening chorus)

Richard Strauss

Fruhling (Four Last Songs)
Broadcast