Main content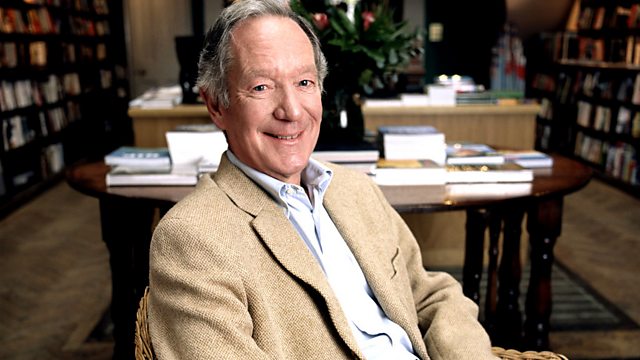 The Ring of Gyges
Are humans naturally good, or would we all do wrong if we could get away with it? Michael Buerk chairs a debate with Michael Portillo, Kenan Malik, Melanie Phillips and Claire Fox.
Scientists at a technology conference in Los Angeles this week unveiled an invention that makes things invisible. The press described it as a real-life version of Harry Potter's 'cloak of invisibility'. They could equally well have called it a real-life 'ring of Gyges'. This magic ring which made its wearer invisible was given in ancient Greek mythology to the shepherd Gyges - who promptly used it to seduce the king's wife and take over the kingdom. Plato used the story in his great work 'The Republic' to ask the question: would an intelligent person be just and moral if he were not compelled to be so? It's a question that we're still struggling to answer and that is at the heart of many stories dominating our news at the moment.
The NHS is torn between trusting its staff to look after patients properly and policing their work through targets, supervision and sanctions. The controversial banker Bob Diamond defined ethics as 'what you do when nobody's looking'; a sequence of scandals from PPI to LIBOR would suggest to some that banking and ethics are words that don't belong in the same sentence. The resignation of the disgraced Keith O'Brien prompts us to ask whether, if even a Cardinal cannot be trusted to practice what he preaches, there is any point in trusting anyone to do the right thing without being watched and warned. Is it true that there can be no virtue without the freedom to sin? And if that is the case how much of that freedom can society afford to grant? Are humans naturally good or do we need to be pressured into behaving decently? Should we trust to conscience and guilt, or rely on regulation and the threat that those who step out of line will be named and shamed?
Combative, provocative and engaging debate chaired by Michael Buerk with Michael Portillo, Kenan Malik, Melanie Phillips and Claire Fox. Witnesses: John Appleby - Chief economist, Health policy, The King's Fund, Dr Martin O'Neill - Lecturer in Political Philosophy at York University, John Seddon - Managing Director, Vanguard, Rev. Prof. Alister McGrath - Professor of Theology, Ministry and Education at King's College London.