Main content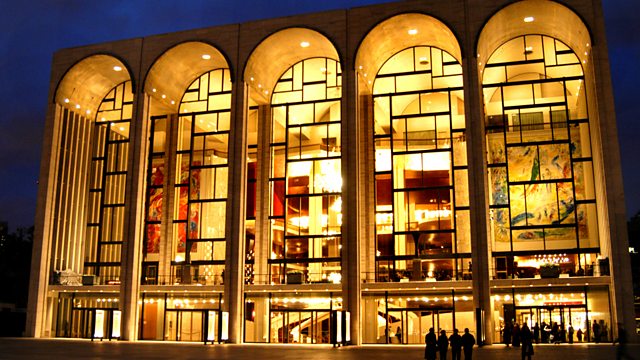 Wagner's Parsifal
Live from New York's Metopolitan Opera, a performance of Wagner's final opera, Parsifal. Starring Jonas Kaufmann, Katarina Dalayman, Peter Mattei, Evgeny Nikitin and Rene Pape.
In Wagner's final opera, Jonas Kaufmann sings the wild child innocent who stumbles upon the brotherhood of the holy grail, thereby finding wisdom and saving the grail's protectors from a curse put upon them. Katarina Dalayman sings Kundry, a mysterious ageless woman, Evegeny Niktin the wicked Klingsor and Rene Pape the noble knight Gurnemanz.
Presented by Margaret Juntwait and Ira Siff.
Parsifal.....Jonas Kaufmann (tenor)
Kundry.....Katarina Dalayman (soprano)
Amfortas.....Peter Mattei (baritone)
Klingsor.....Evgeny Nikitin (bass-baritone)
Gurnemanz.....Rene Pape (bass)
Titurel.....Rúni Brattaberg (bass)
First Esquire.....Jennifer Forni (soprano)
Second Esquire.....Lauren McNeese (mezzo-soprano)
Third Esquire.....Andrew Stenson (tenor)
Fourth Esquire.....Mario Chang (tenor)
First Knight.....Mark Schowalter (tenor)
Second Knight.....Ryan Speedo Green (bass)
Flower Maidens.....Kiera Duffy, Lei Xu, Irene Roberts,
Haeran Hong, Katherine Whyte & Heather Johnson
Chorus and Orchestra of The Metroplitan Opera, New York
Daniele Gatti, conductor.