Main content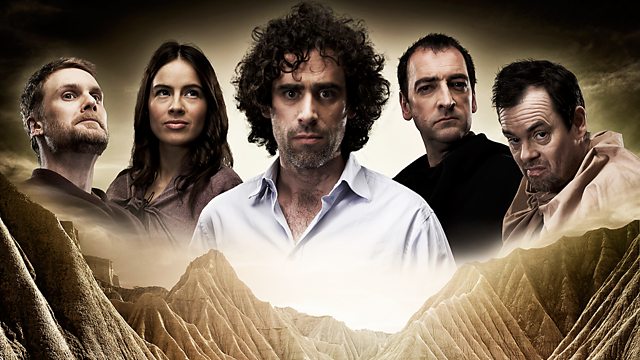 The Questers descend into the Underworld in search of Penthiselea's mother. Stars Stephen Mangan. From March 2013.
The Questers are forced into the Underworld where they must find Penthiselea's mum to ask her an all important question that could finally lead them to the Sword of Asnagar.
Meanwhile, Lord Darkness faces a testing time too, when he tries to raise an army of the dead.
Starring:
Darren Boyd as Vidar
Louise Delamere as Penthiselea's mother
Kevin Eldon as Dean/Kreech
Dave Lamb as Amis/The Gatekeeper
Stephen Mangan as Sam
Alistair McGowan as Lord Darkness
and
Ingrid Oliver as Penthiselea
Written by Anil Gupta and Richard Pinto.
Producer: Sam Michell.