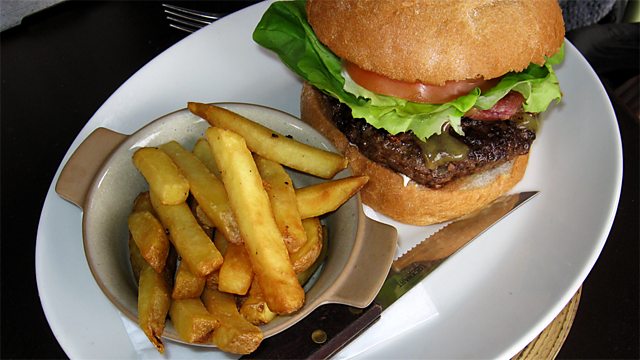 A layered. bittersweet tragi-comedy about three generations of a Jewish family from the Chicago suburbs.
Edie Middlestein is a woman who can't stop eating. Her family fear she will eat herself to death. But Edie's heart and soul feel full when her stomach is full. And as she alternates between eating and grinding all the joy out of her memories, relationships around her start to unravel.
The author, Jami Attenberg, grew up in Buffalo Grove, Illinois. This is her fourth book.
Episode 6 (of 10)
Life is stressful for Benny Middlestein. His mother is ill. His father has left his mother. His wife is not only obsessed with the kids' forthcoming b'nai mitzvah but has put everyone on a joyless diet. And now, he's going bald.
Written by Jami Attenberg
Reader: Tracy-Ann Oberman
Abridger: Jeremy Osborne
Producer: Karen Rose
A Sweet Talk production for BBC Radio 4.
Last on