Main content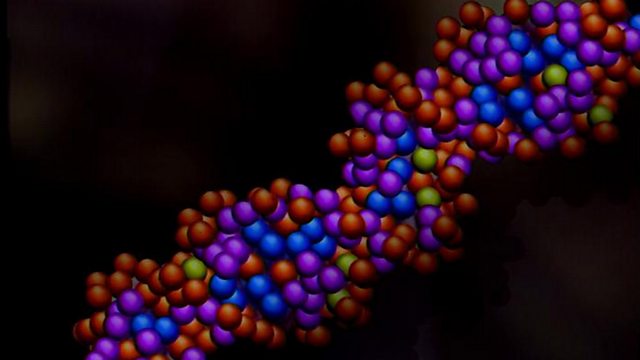 26/02/2013
On the 60th anniversary of Watson and Crick's discovery of DNA's double helix, Adam Walton and guests discuss the progress made in understanding animal and plant genomes.
DNA 60th Anniversary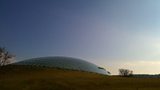 On 28th of February 1953, the Saturday lunchtime drinkers at the Eagle pub in Cambridge were surprised when two men burst through the doors and announced that they had 'discovered the secret of life'. Those two men Francis Crick and James Watson and they'd unravelled the structure of DNA, the molecule which carries the blueprint for every living thing on the planet. Their work laid the foundations for modern genetics and genomics, from gene therapies to forensic DNA fingerprinting.
This week's Science Café celebrates the 60th anniversary of Crick and Watson's discovery of the now-famous double helix structure of DNA with a discussion about the significance of that discovery and the major landmarks in the study of genes and genomes in the sixty years since.  We're also exploring how genes work, how they interact and how we can now manipulate them.
Joining Adam Walton are Prof. Sir Martin Evans from Cardiff University's School of Biosciences who won the 2007 Nobel Prize for Medicine for his work on gene targeting; Prof. Julian Sampson, Head of the Institute of Medical Genetics at Cardiff and Chairman of the Wales Gene Park; and medical historian Dr. Steve Sturdy from the School of Social and Political Science at Edinburgh University.

We also hear from Dr. Peter Kille at Cardiff University who has just completed sequencing the genome of a species of earthworm and from Dr. Natasha de Vere at the National Botanic Garden of Wales who leads Barcode Wales, the project to DNA barcode all of Wales' native flowering plants.

Links
Nature: The Double Helix
The Human Genome Project
Barcode Wales