Main content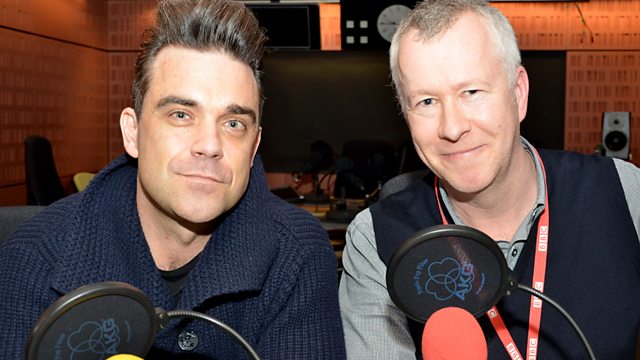 Best-selling British solo artist Robbie Williams
Arts news. John Wilson interviews singer Robbie Williams, who reflects on revealing too much in his songs, his drive to be a pop star and his boredom at the Brit Awards ceremony.
With John Wilson.
Robbie Williams first came to prominence in the boy-band Take That, and went on to become Britain's most popular solo male artist, selling over 60 million albums worldwide with hits including Angels and Millennium.
He reveals that he still wants to be a pop star and create the soundtrack to people's lives, admits that he is thin-skinned when it comes to criticism, and claims that he reveals too much about himself in his lyrics.
Producer Claire Bartleet.
Robbie Williams and John Wilson
Photo credit: Jerome Weatherald